As part of the body positivity movement, many men with vitiligo are challenging the society's carved-in notions of beauty by flaunting their vitiliginous skin on social media and public events. They are indeed sending a message to everyone to love the skin they're in. We wanted to shortlist such 10 vitiligans who are awe-inspiring for fellow vitiligo fighters and are too attractive to be missed.
For our first annual roundup of the most attractive vitiligans (Men edition), we contacted more than 1200 vitiligo fighters worldwide. Out of them, 400+ participated in an electronic survey and voted for their favorite candidates. More than 70 influencers were shortlisted as candidates for this survey. Voters were asked to vote for each candidate based on their confidence level, positive attitude, likability, presentation skills and creativity. Let's see who made to the list of 10 Most Attractive Vitiligans (2018) – Men.
10. Saran Thompson
A Rapper, and songwriter, Saran (S-wrap) is known as Vitiligo Bandit in his social circle. With his skillful wordplay, engaging stories, and powerhouse performance, he has carved a niche for himself in a short span of time. He is a bilingual, hip-hop artist who loves free-styling and beat-making and has been speaking about positivity in his each verse.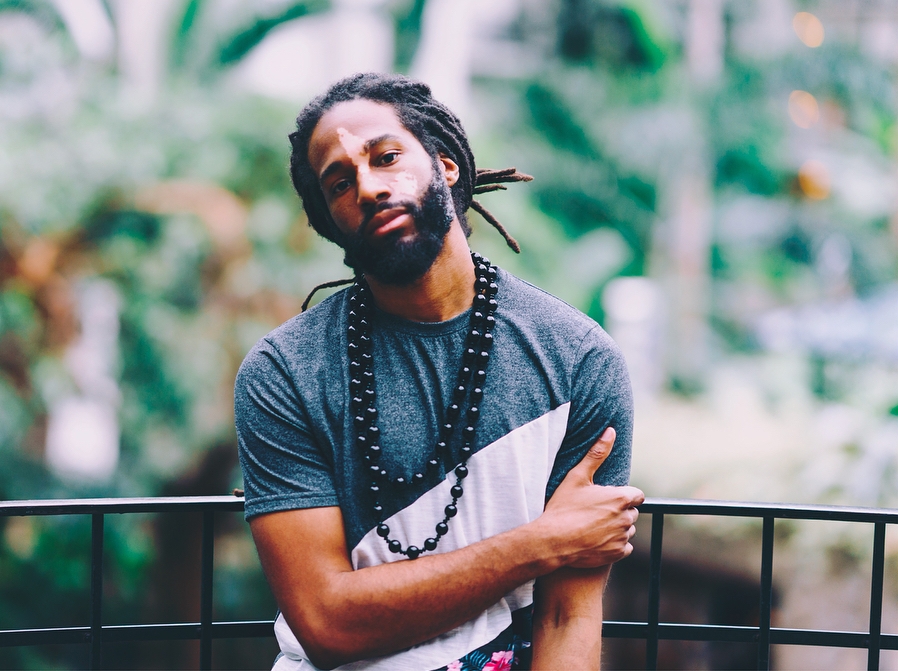 9. Shantanu Gosavi
India's first model with vitiligo, Shantanu is, at present, working with YBP Cosmetics as a Fashion Influencer. His vitiligo story has been published in many media outlets, including Vogue Web (Picture of the Day section), IndianWomenBlog and Homegrownin. He is currently being seen as an inspiration by many Indians with vitiligo who want to break into fashion, beauty, and entertainment business.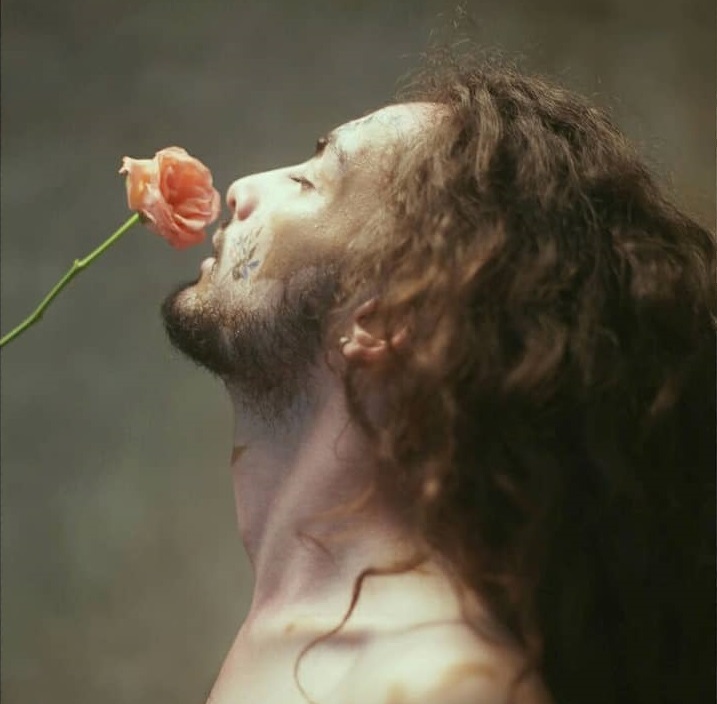 8. Jovan Wood
Jovan was diagnosed with vitiligo at the age of 10. He handled strange stares and unkind remarks creatively and soon became too popular to be made fun of. Apart from modeling full time, Jovan is also associated with a Go-go band called SMG. Recently, he was featured in a photo shoot with fellow vitiligo crusader, Mariah Perkins. The photo shoot went viral and Jovan received hundreds of Instagram shoutouts.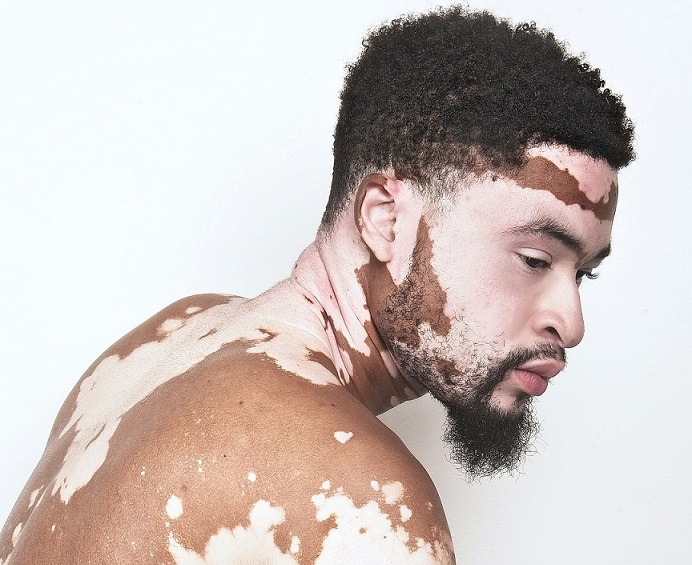 7. Shankar Jalota
British Indian model, Shankar caught everyone's attention after being part of Brock Elbank's well-received vitiligo portrait series. At present, he is working as a Fashion Influencer with Rebecca Violette, challenging the society's perceptions of visual difference. Known as The Vitiligo Man on Instagram, Shankar has been using social media to share the powerful message of self-acceptance.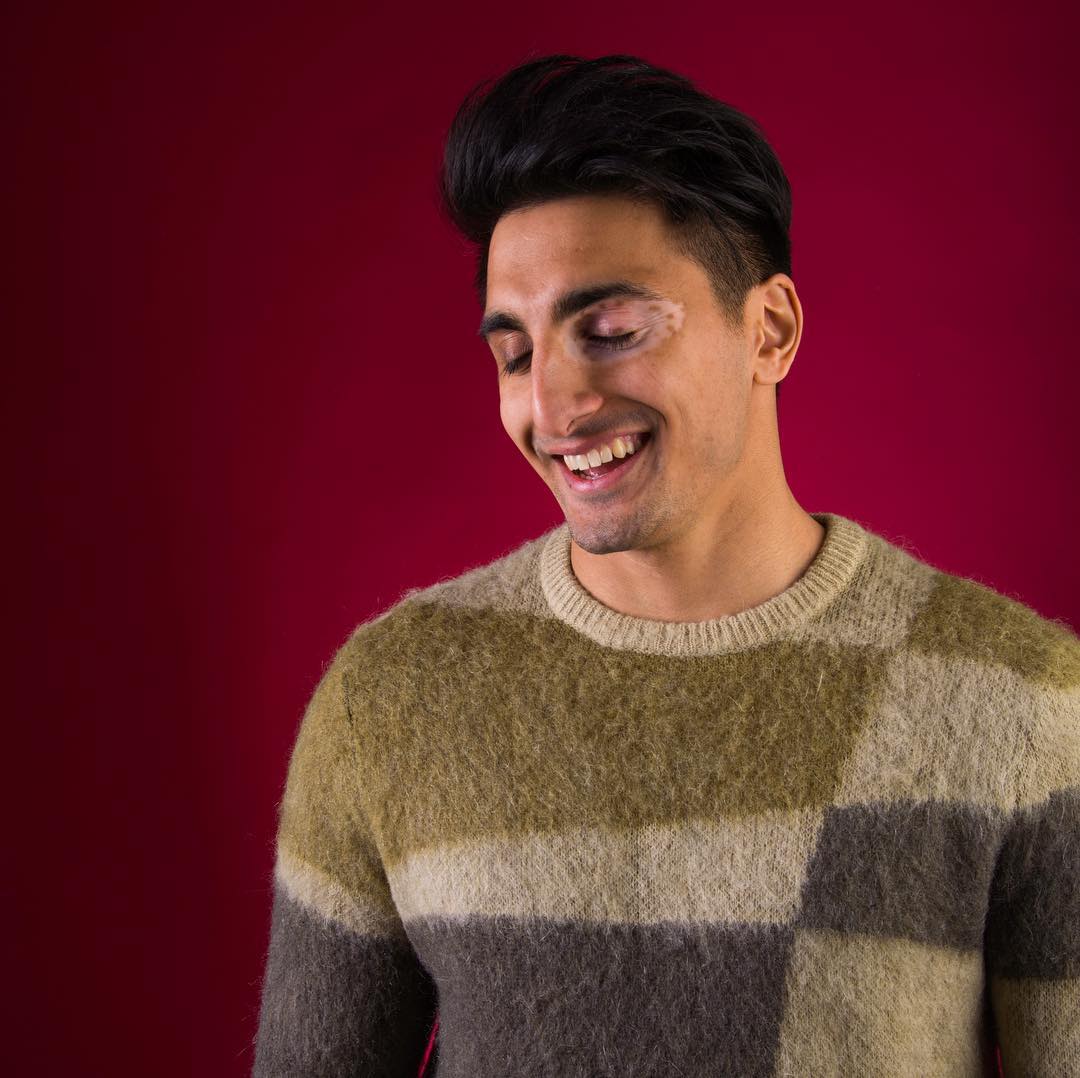 6. Darius Vernon
Darius was diagnosed with vitiligo when he was 12 years old. When he entered his teens, his vitiligo worsened, and he faced bullying. Today, Darius is working as a part-time model and has become an example that beauty comes in many different guises. Commonly known as the Vitiligo Hunk in the community, Darius has been featured in many body positivity stories in media.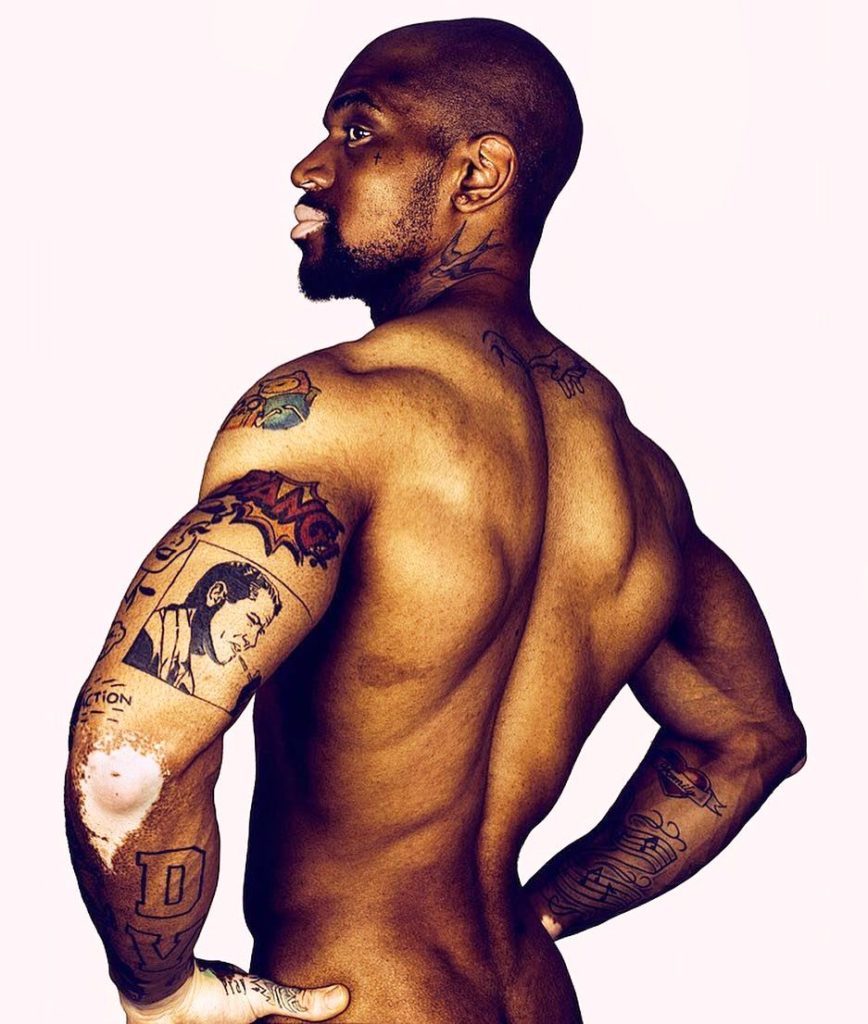 5. Victor Macedo
It's an indisputable fact that men from Brazil are the hottest in the entire world. But, if you must have proof of this universally-agreed-upon fact, we present you Victor Macedo. The model and musician has been part of many vitiligo awareness campaigns and is known for his chiseled looks.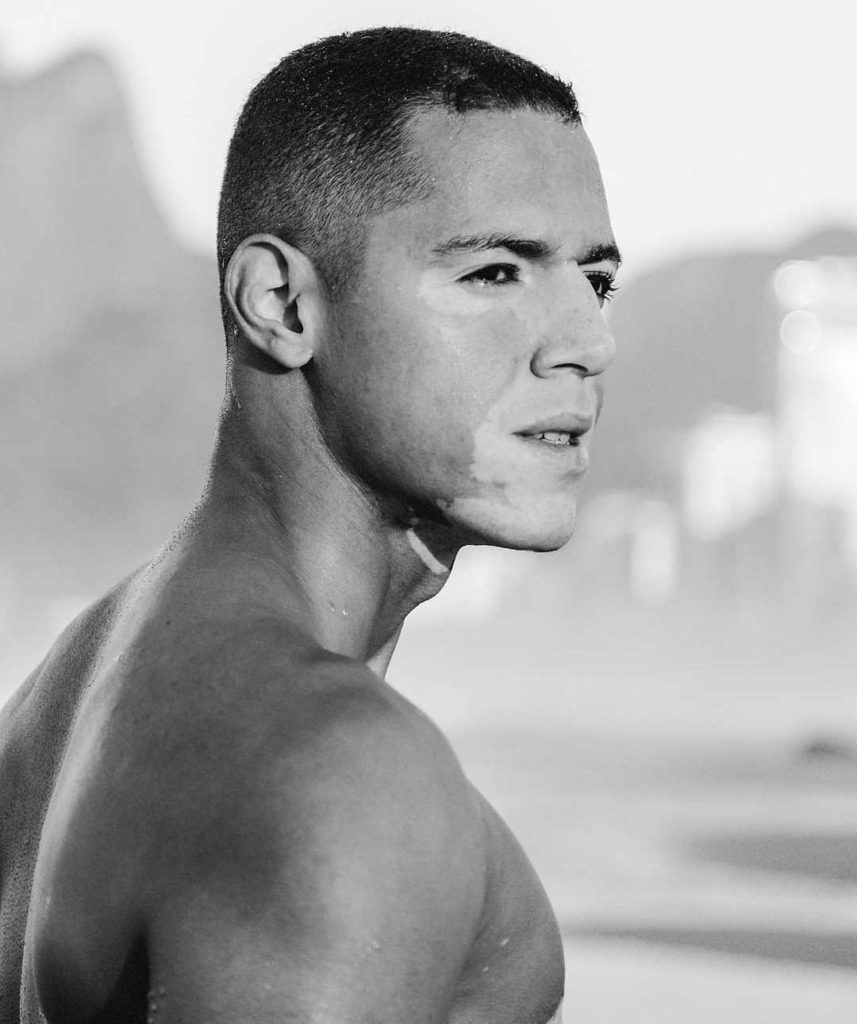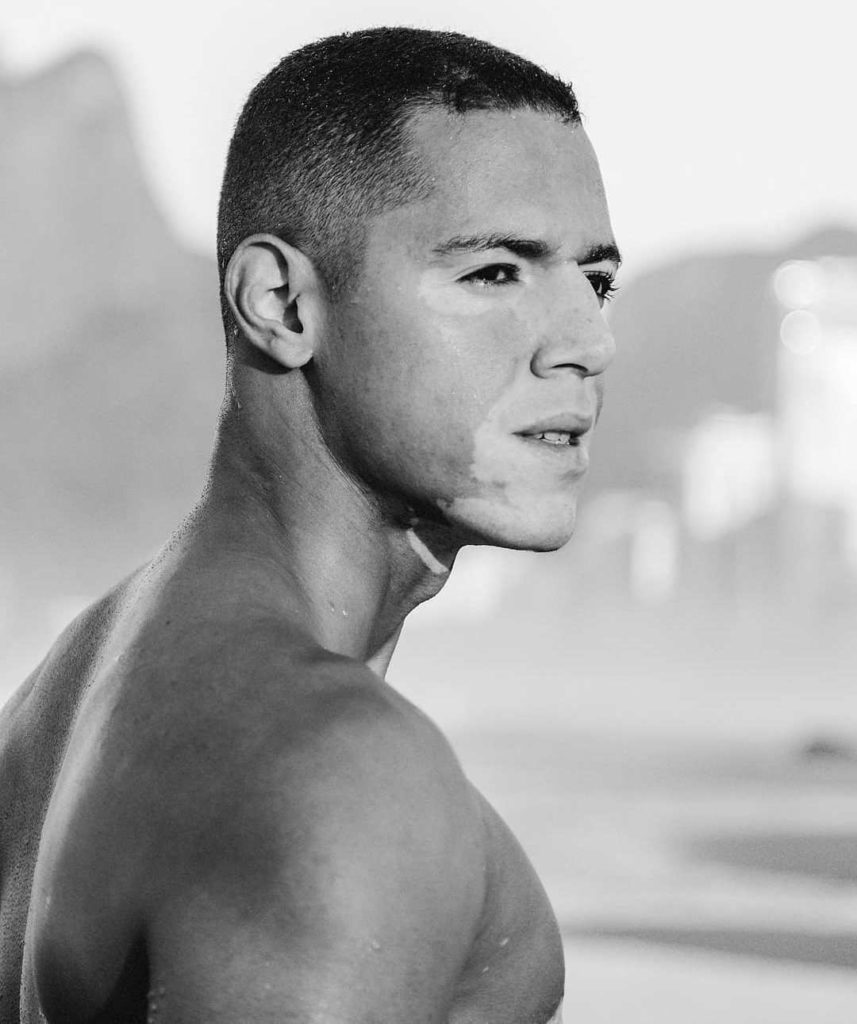 4. Moostapha
The beautiful black model was recently featured in Vogue Italia's 'Welcome to the Table' series. His photographs from the shoot went viral on the internet and caught everyone's eye. After countless Instagram shoutouts, Moostapha was further photographed by Justin Dingwall for the concept 'A seat at the Table', which would be launched at upcoming FNB Joburg Art Fair.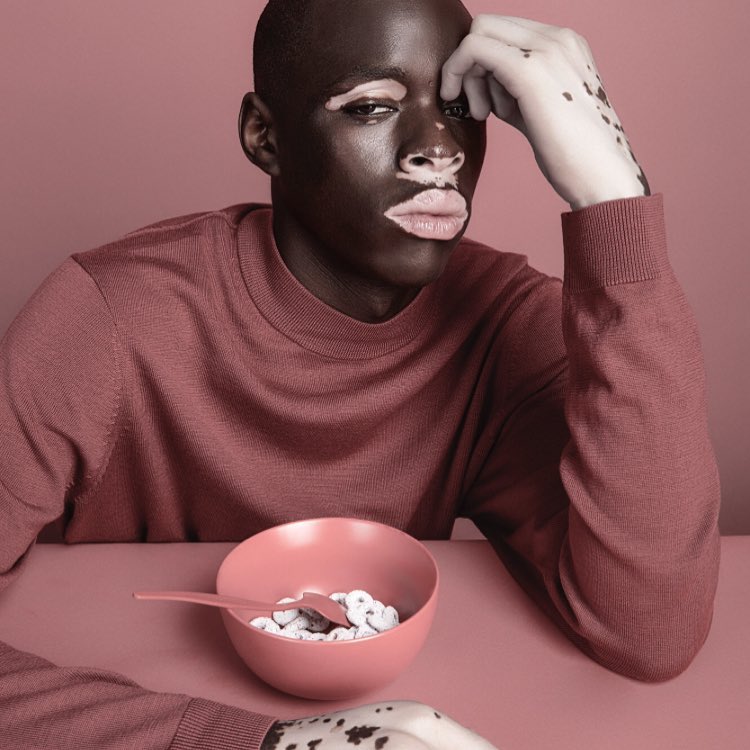 3.Akin Cavalcante
The next Movember, also known as No-Shave November, is still a few months away. But, Akin Cavalcante's Instagram won't let you switch to a clean-shaven look anytime soon. The bearded hunk is gorgeous, and we understand why voters voted for him and put him on the 3rd spot. Akin is currently working with Rock MGT as a model.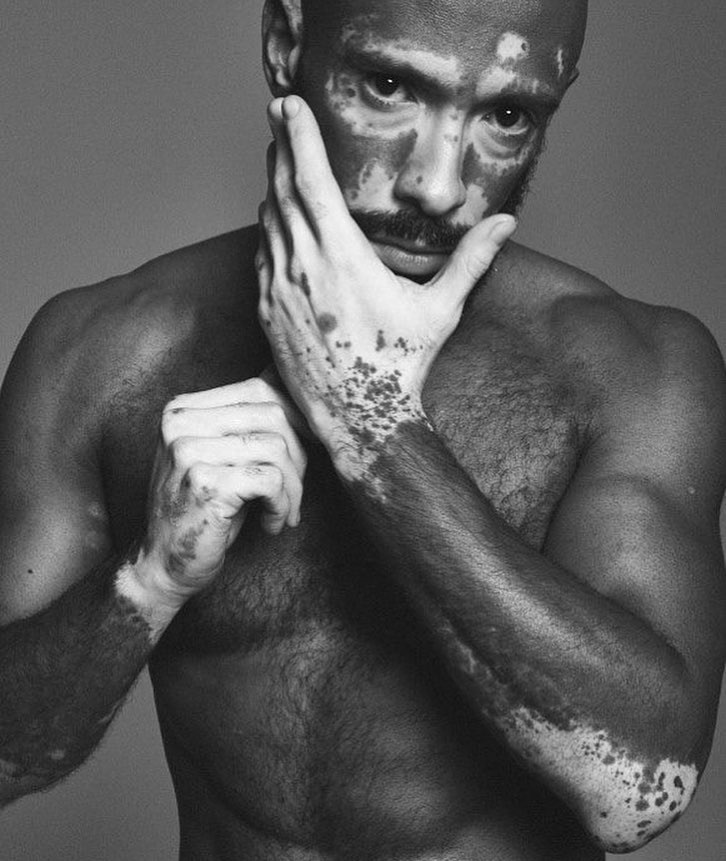 2. Curtis J McDaniel
Curtis McDaniel was 11 years old when vitiligo speckles began to appear on his skin. There was a time when he didn't like having his picture taken. Now, this handsome young man is taking the modeling world by storm. Curtis' vitiligo story has been told by many media outlets, including CNN, The Sun, and MTV.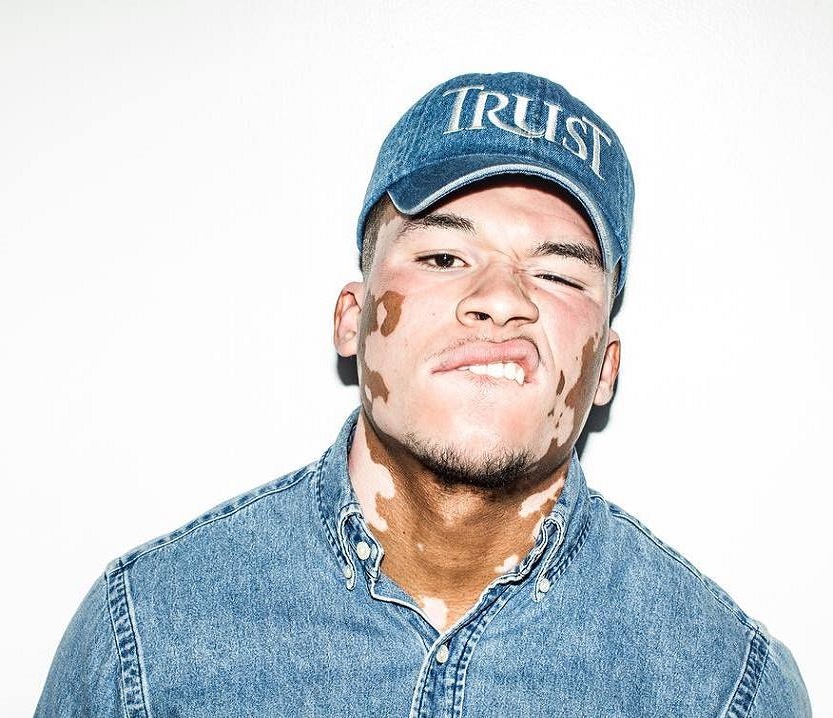 1. Sam Goncalves
Sam Goncalves has been part of many advertising campaigns and international fashion shows. The Brazilian hunk was recently featured in a brand campaign by Kanui and is currently associated with squadbrazil modelling agency as a model.
We all know that curly hair is sexy and those who have the confidence to rock it rightly so deserve the first spot on the list.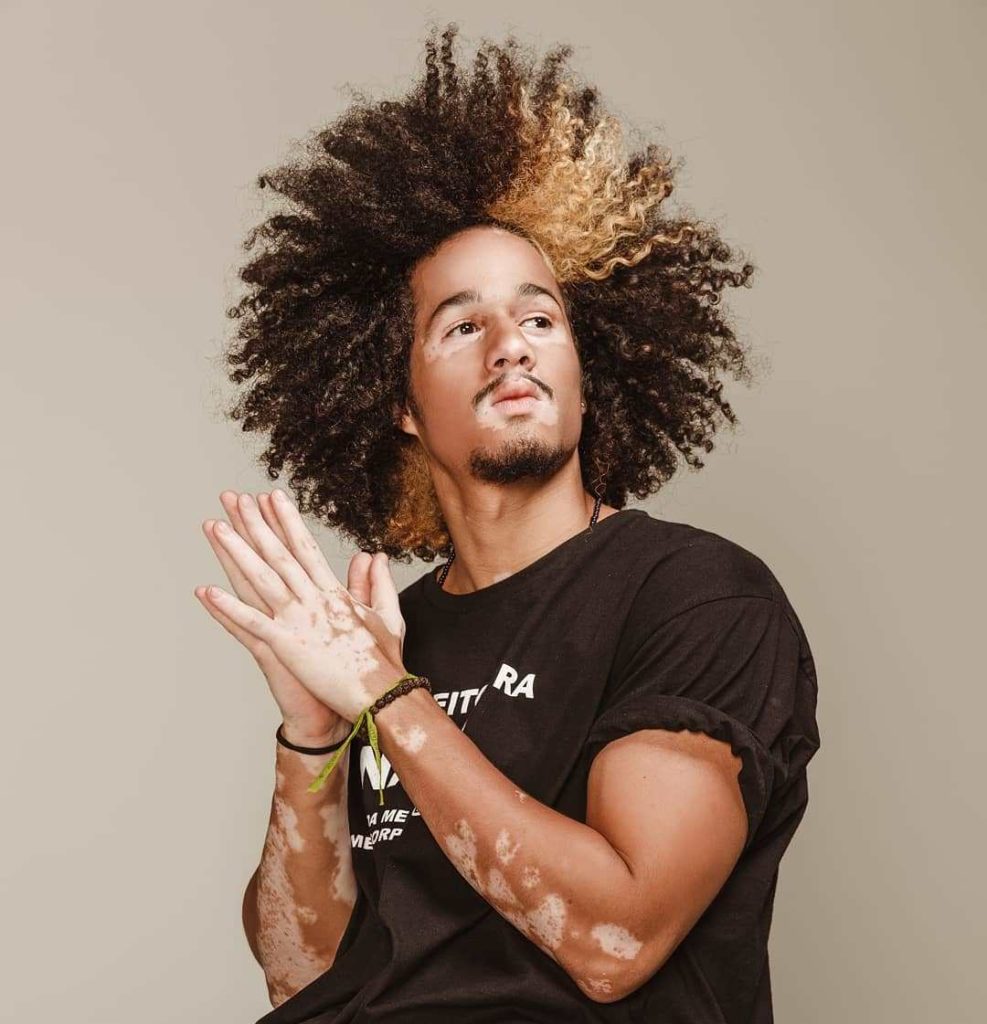 Vitiligans who almost made to the list were:
Alec King, Model
Tarik B, Fitness Coach
Caio Braga, Advertising Professional