India is one large country where the stigma attached to vitiligo is crazy. Millions are stigmatized silently, segregated upon, and at times ridiculed for a condition they didn't know how it came about. But, it is the same nation where vitiligo awareness is growing rapidly at the grass root level. Thanks to vitiligo awareness initiatives that are increasing in numbers every year. Possibly the oldest initiative among these is SupportVitiligo, which focuses on debunking common myths associated with vitiligo/ leucoderma, online and offline.
SushAmita Pradeep Jain, 29, is the girl behind this initiative. An engineer by qualification, SushAmita worked for the IT sector for more than 4 years. But, a socialist within her made her voluntarily change her career. Result? The Mangalore native has been working for social (disability) sector for the last two years now.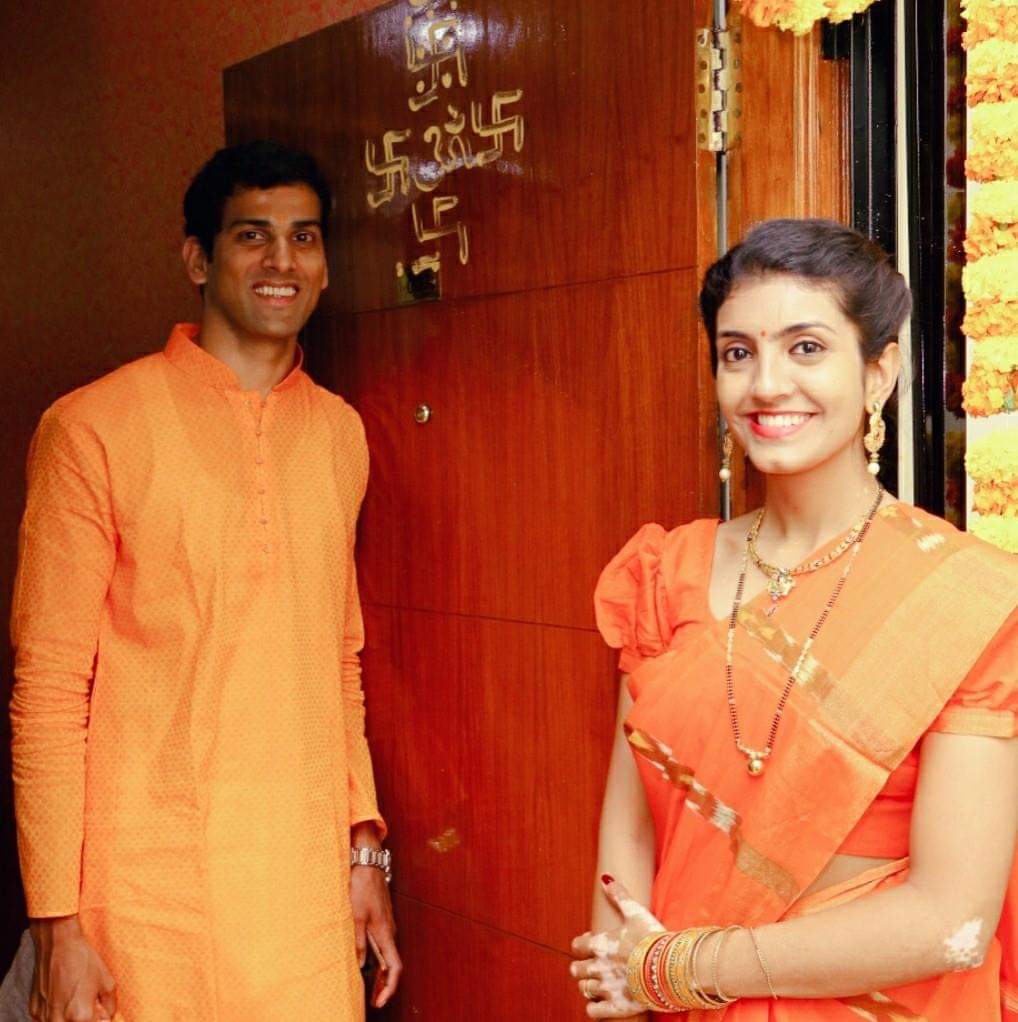 SushAmita was diagnosed with vitiligo at the age of 9. She recalls how childhood with vitiligo felt like: "I did not face bullying because of vitiligo. Bullying or teasing at school happened to me because I was very shy and silent. I felt vitiligo was part of me hence I was okay with it. I got used to stares as for me the logic behind stares was simple – they existed out of people's curiosity."
Getting used to living with vitiligo came naturally to SushAmita. "I hardly remember crying because of vitiligo even when it covered 75-80% of my body. My only concern was seeing my parents and younger brother going through a tough time, just because I had vitiligo. Every time they stood in the queue at a clinic or at a temple, I felt guilty that just because of me they had to go through this."
In recent years, vitiligo has garnered some public interest through movies and books. But, when SushAmita started working on SupportVitiligo, vitiligo awareness in India was pretty low. "This gave me a nudge and I initiated SupportVitiligo as an awareness video project in 2014. During that time my parents were also looking for a match for me, resulting in sarcastic, funny experiences. In 2015, all of a sudden, l lost my younger brother in an accident. He was my only sibling and my confidant. That was the time when I had to divert my mind. After a while, I restored my research and then proceeded with producing the video."
When released, the video received an overwhelming public response. The same video which laid SupportVitiligo's foundation received 7000+ shares, 500000+ views, and 14000+ likes in just one week. Today, SupportVitiligo is reaching more and more vitiligans daily through social media, emails and educational talks.
We, at 'Unite For Vitiligo', believe that vitiligo is indeed a blessing in disguise. SushAmita pretty much feels the same: "Vitiligo has educated me on various aspects. It helped me embrace the diversity of every form, including the difference in mindsets. We never know how life would have been the other way around. Most of the things are blessings in disguise. I believe vitiligo happened to me so that I could come up with something like SupportVitiligo."
When we came down to the question of the treatment of vitiligo, SushAmita had a different take on it: "For me, treatment is as important as awareness. My parents always pushed me towards trying treatments. But just because we kept trying, UVB Narrowband actually healed 50% of my white patches. I believe to manage vitiligo, balancing between trying treatments and maintaining a healthy lifestyle is important.
So what motivates the motivator? We were curious to know. "Your mind cultivates what you feed it. I do my best to divert my mind by going through anything that lifts me up; it can be a movie (nothing specific to vitiligo), songs, self-help books or affirmations. Hobbies like cycling and swimming are great stress busters. I also meditate for at least 5-10 minutes a day."
In the end, we wanted SushAmita to leave us with a message for fellow vitiligo fighters. Well, she had something insightful to share, "My experiences have made me believe that no matter how difficult times we go through if we keep going and don't give up, the universe has a way of blessing us back! Adversities can be converted into opportunities. It just depends on our attitude."
We hope many young girls with vitiligo draw inspiration from SushAmita's incredible vitiligo journey. We wish her good luck and tons of best wishes.