As 2020, a turbulent year of "21st-century humanity," is all set to be phased out and the new year 2021 is gearing up to be ushered in, Unite For Vitiligo takes a look at the newsmakers who emerged as a sheer source of inspiration for the community.
Barbie with vitiligo
2020 couldn't kickstart better than Barbie going inclusive. The makers of Barbie, Mattel, early this year, unveiled a slew of new dolls featuring inclusive hairstyles, body types, and vitiligo. After years of stereotyping beauty, Mattel finally represented inclusivity in the fashion doll by showcasing a multi-dimensional view of beauty. Along with a Barbie with vitiligo, the makers also launched a bunch of dolls with physical impairments, no hair, and prosthetic limbs, only to reflect the world young girls see today.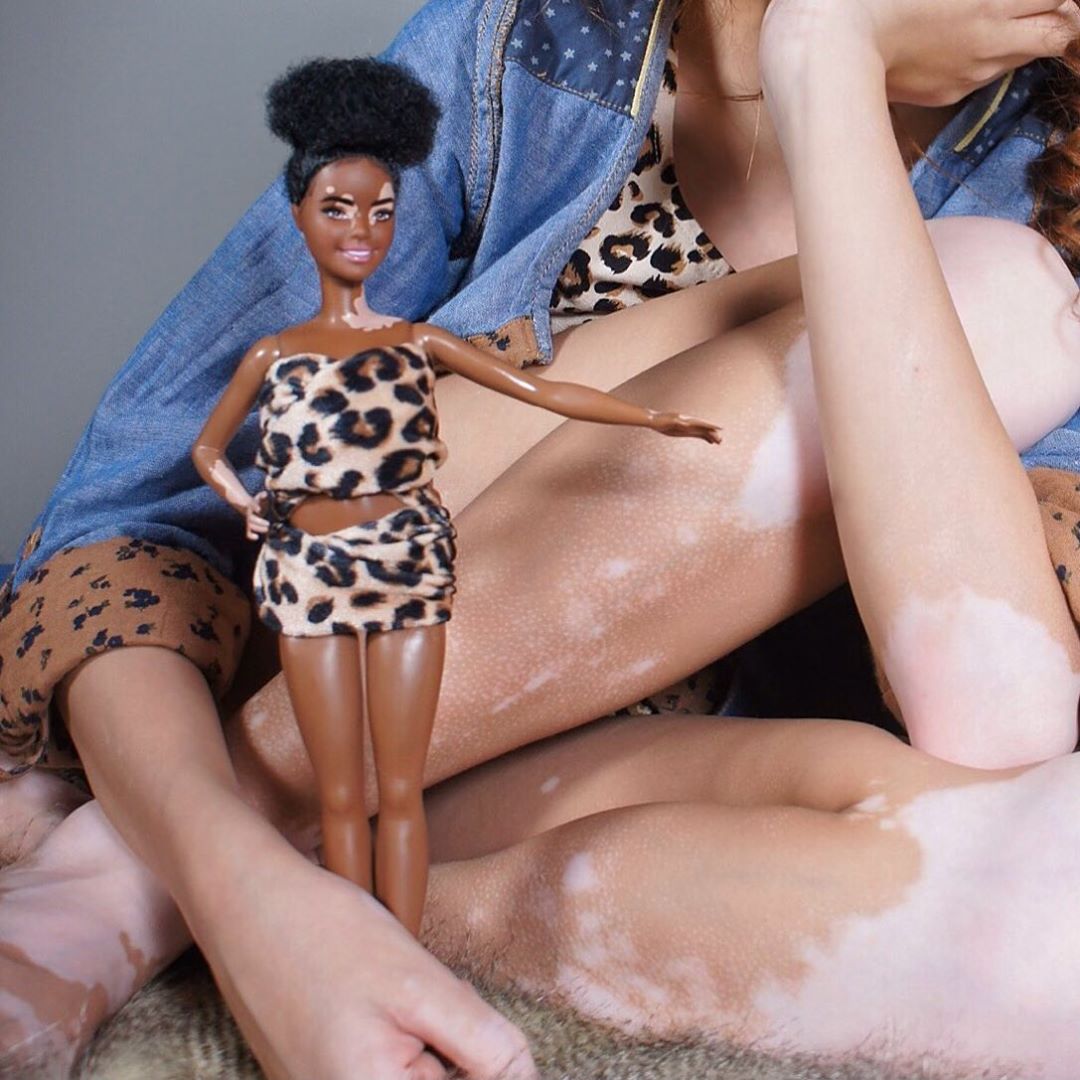 Shankar Jalota
The London-based skin inclusion activist continued fulfilling his role as an ambassador with Changing Faces, the UK's leading charity for individuals with visual differences. Apart from signing some influencer marketing deals, Shankar launched a unique "self-acceptance" initiative called the Vitiligo Man Comic Shorts. The aim of the strip was to empower the young minds to see the power of bad words against good.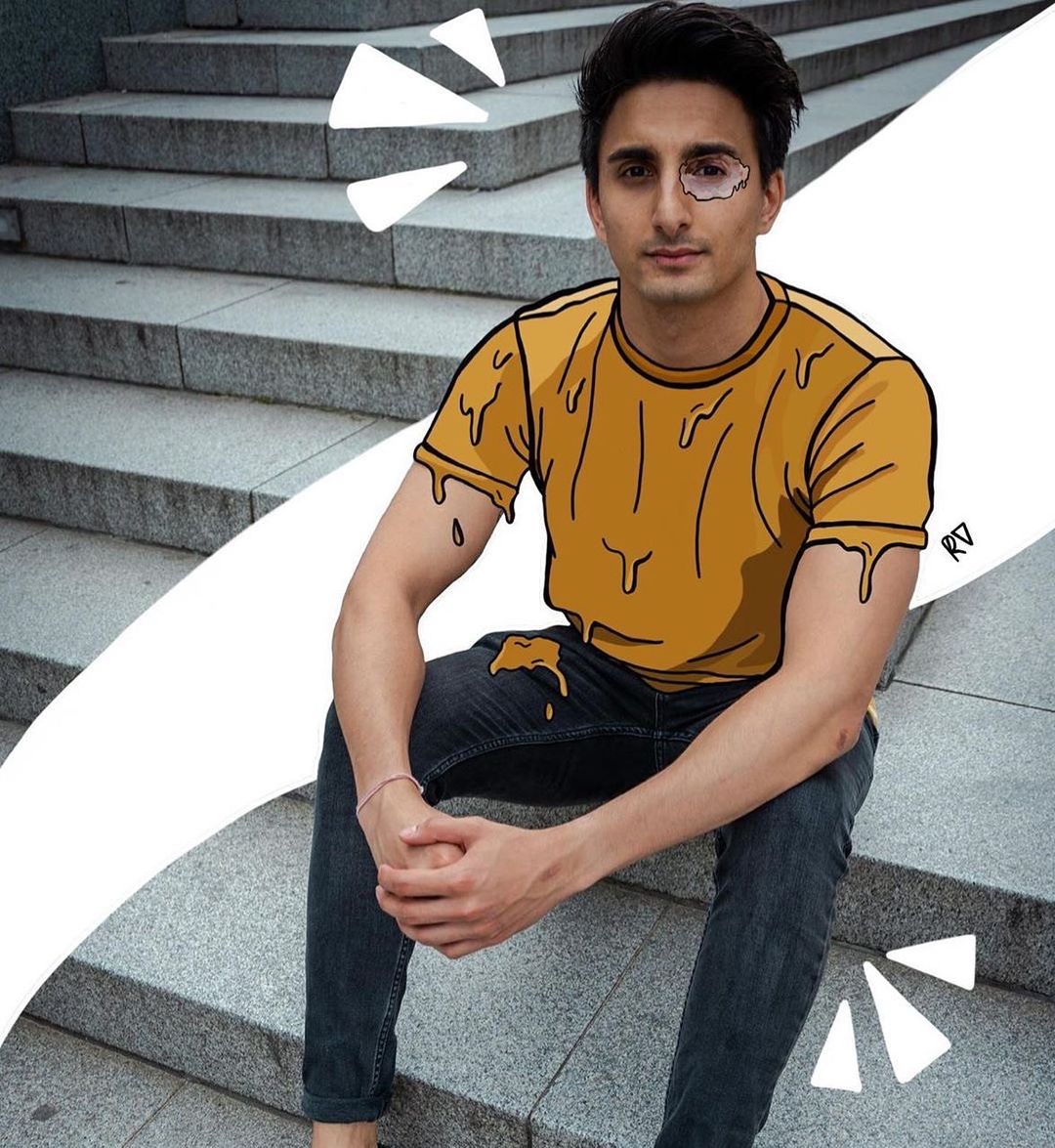 Blaze
When the world was dealing with the chaos of the pandemic, a super-cute Black Labrador with vitiligo become the internet's darling. Blaze, a 10-year-old, was born with black shiny fur before his pawrent, Santeri, noticed a patch of white fur behind Blaze's ear.
It turned out Blaze had vitiligo. Soon, the small patch of white fur behind Blaze's ear spread across his face and body. After his shiny black fur changed into snowy white fur, the black-and-white Blaze broke the internet. The Finnish Labrador now has his own Instagram account, running with 13k+ pet lovers following him.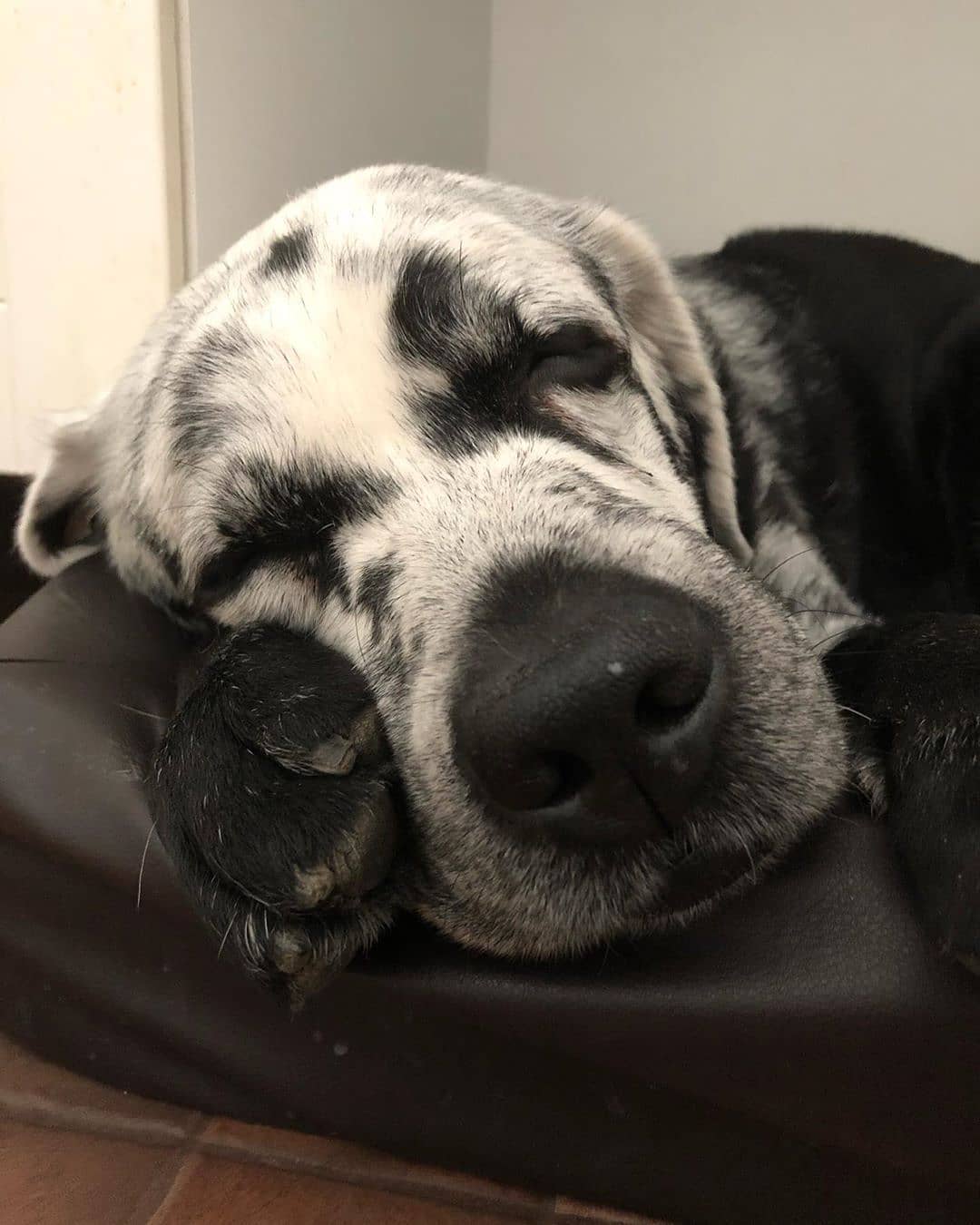 Tiffany Taylor
Tiffany Taylor, an accounting director from Pennsylvania was in news across the globe for all great reasons. After 2 years of togetherness, Tiffany married her beau Randolphe Jacques whom she met on a dating app in 2018. The couple's wedding pictures went viral on the internet and made millions of hearts beat faster. Later this year, Tiffany's story made its way to GMA, the Daily Mail, and many other global media outlets.
PS: Tiffany was diagnosed with vitiligo at the age of 14.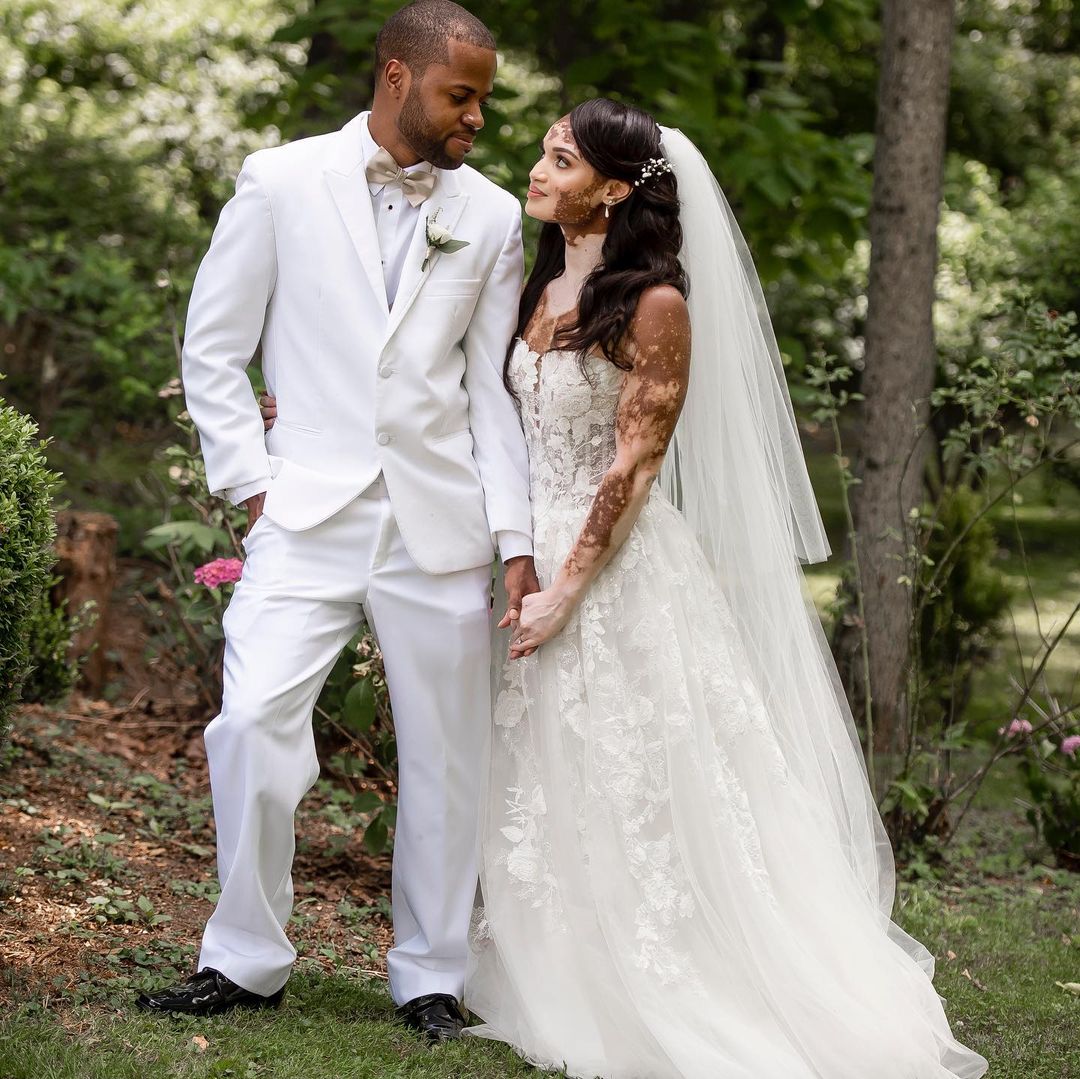 Saran Kohli
In August 2020, a few pictures of a mask that looks like vitiligo on premium cotton fabric became talking points on the web. The man behind the digitally printed design was a London-based menswear fashion designer Saran Kohli. Saran's label created masks representing the skin condition to serve as an ice-breaker. Having dealt with vitiligo since his teenage years himself, Saran indeed discovered a great way to bring down the unnecessary stigma created around vitiligo.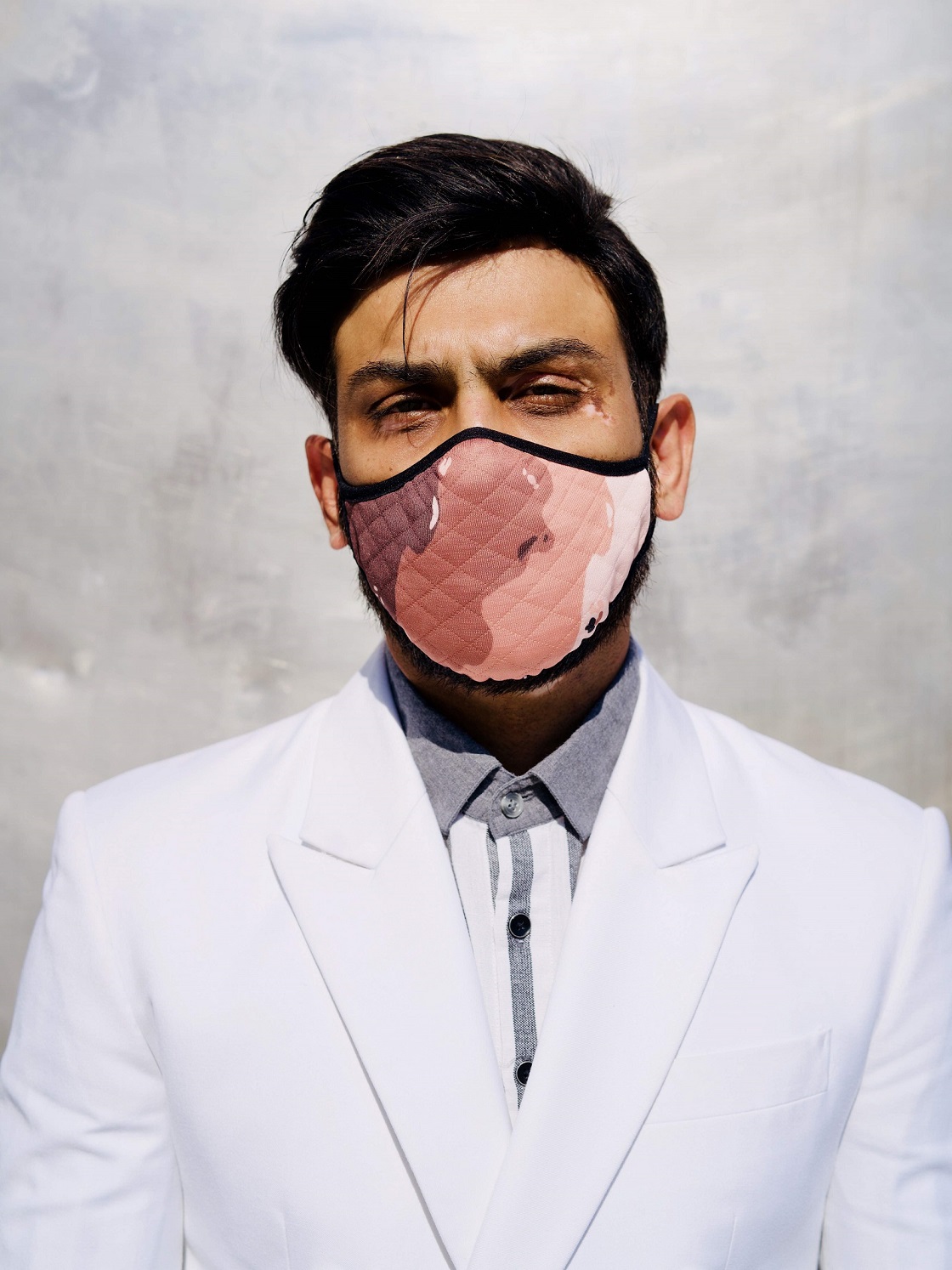 Shahad Salman
A unique feminist voice from the Middle East, Shahad Salman, literally took the fashion industry by storm this year, even in the middle of an unprecedented pandemic. The Mecca-based model took center stage for many high-stake marketing campaigns, including the ones by Mercedes-Benz Cars Middle East, Maybelline NY Middle East, Paco Rabanne Parfums, Tory Burch, Sensi, and FARFETCH.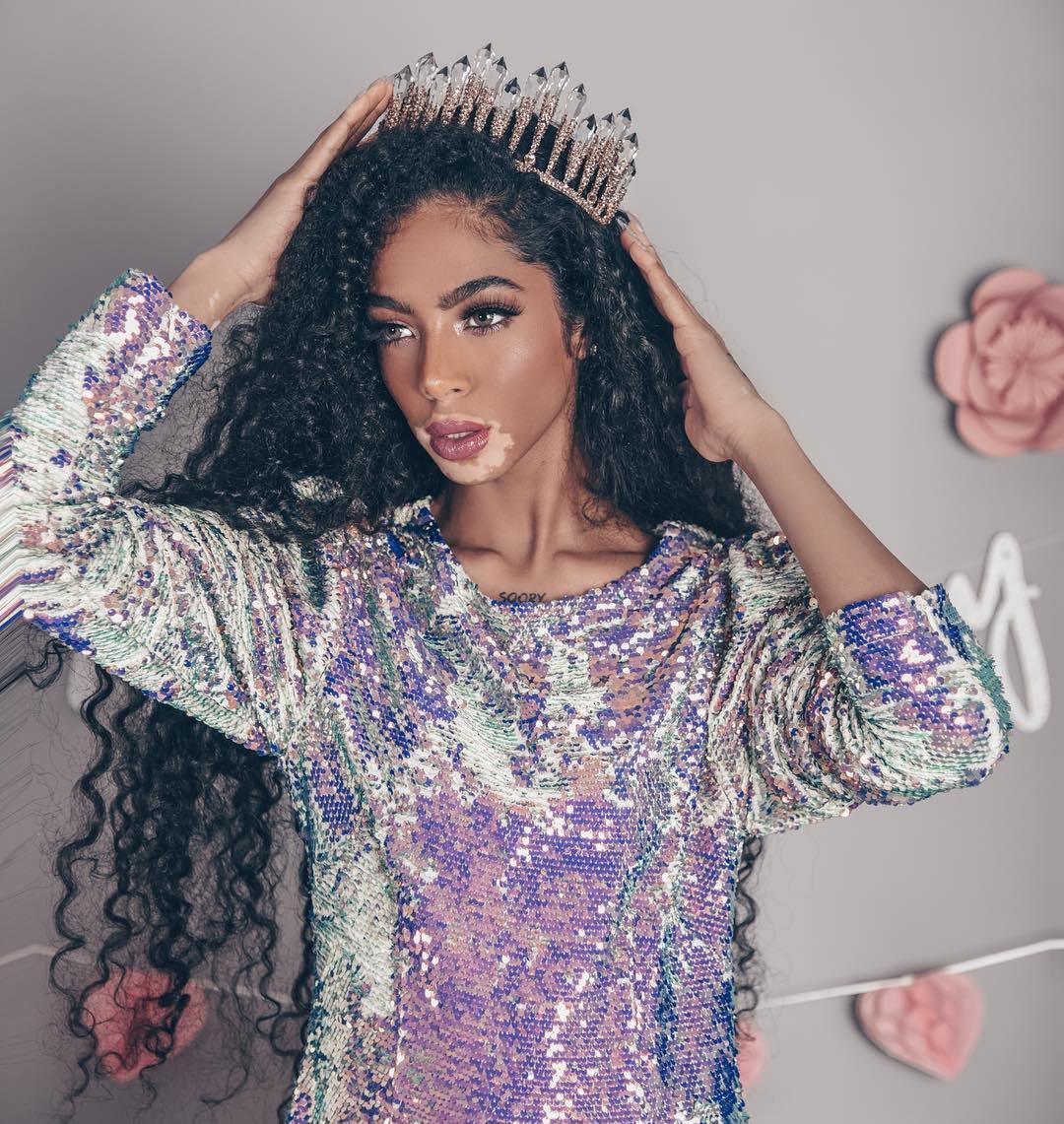 Jasroop Singh
2020 will also be remembered for some ground-breaking representation of vitiligo. Jasroop Singh, a UK based artist, collaborated with Khush Wedding Magazine and probably became the first person with vitiligo to be featured in a wedding magazine anywhere in the world. Once somebody who had a hard time dealing with the stigma associated with vitiligo, Jas instantly became an inspiration for all girls with visual differences.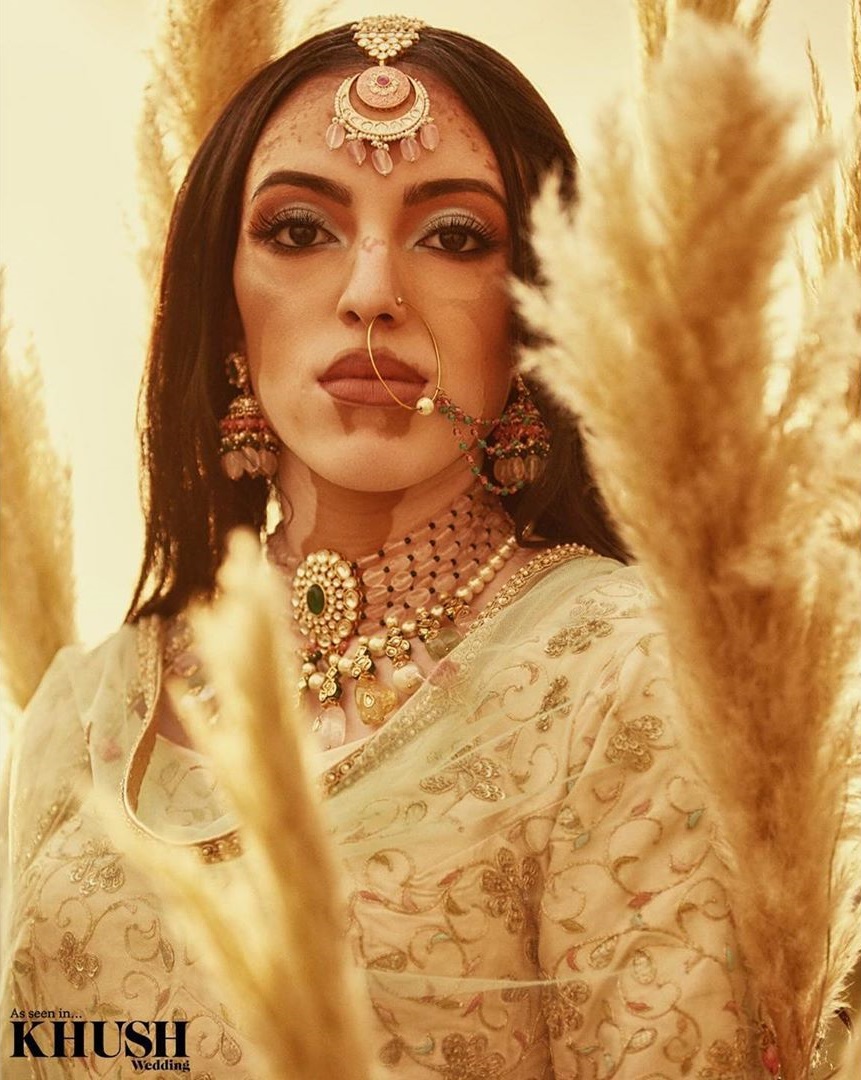 Victor Macedo
Victor, who has been part of many vitiligo awareness campaigns and World Vitiligo Day conferences across Brazil in the past, spoke at a Ted Talk in Sao Paulo recently, which seemed to energize many young minds. The part-time model, in his talk, highlighted the importance of art in social transformation. An occasional musician himself, Victor is currently touring for Olha Pra Mim – a humanization and social equality' project.