Life for most of us is a journey of self-discovery – finding out who we are, what we are best at, and how we can make a difference in this world without letting our visual difference drive our destiny. Each year, we honor ten such influencers who help us achieve everything mentioned above and more. These influencers are some of the biggest names in the global vitiligo community. They use their voice to bring vitiligo awareness to the forefront and inspire the community just by being true to themselves and a positive influence.
For our fourth annual roundup of the most influential vitiligans, we reached out to more than 1200 people with vitiligo. Out of them, 500+ partnered with us for an electronic survey and voted for about 75+ handpicked influencers. After compiling and interpreting the outcome for over a month, we found the list of 10 individuals who seized the moment in 2021 to build a vitiligo awareness movement to achieve a more resilient and inclusive world.
10. Yvesmark Chery, Model
Yvesmark's vitiligo story has been published in many media outlets, including Dazzed, Paper Mag, Youth To The People, and In The Know. No wonder if he is being seen as an inspiration by many with vitiligo who want to break into the fashion, beauty, and entertainment business. With being the face of many campaigns for Calvin Klein and H&M, the 24-year-old has become an example that beauty comes in many different guises.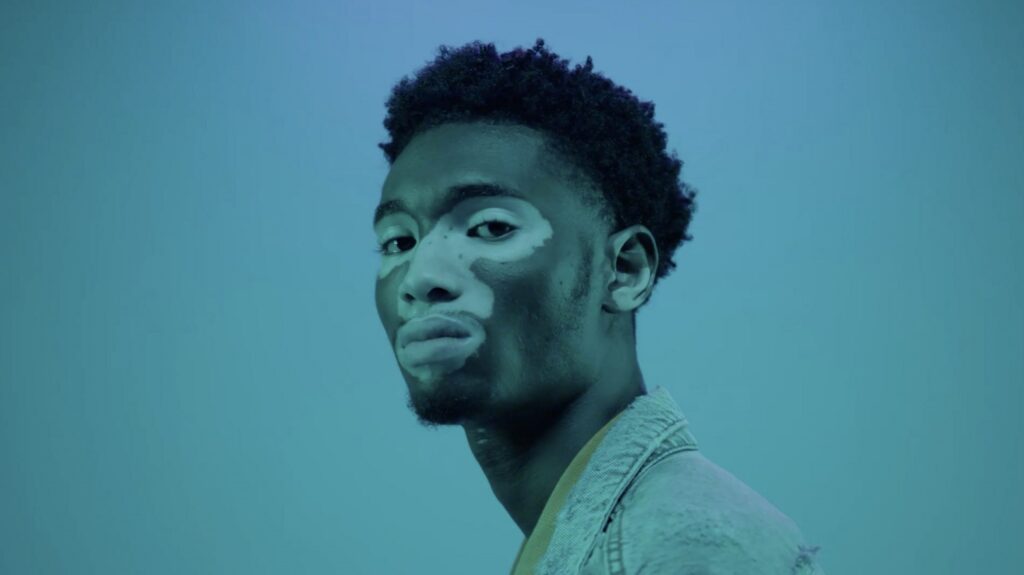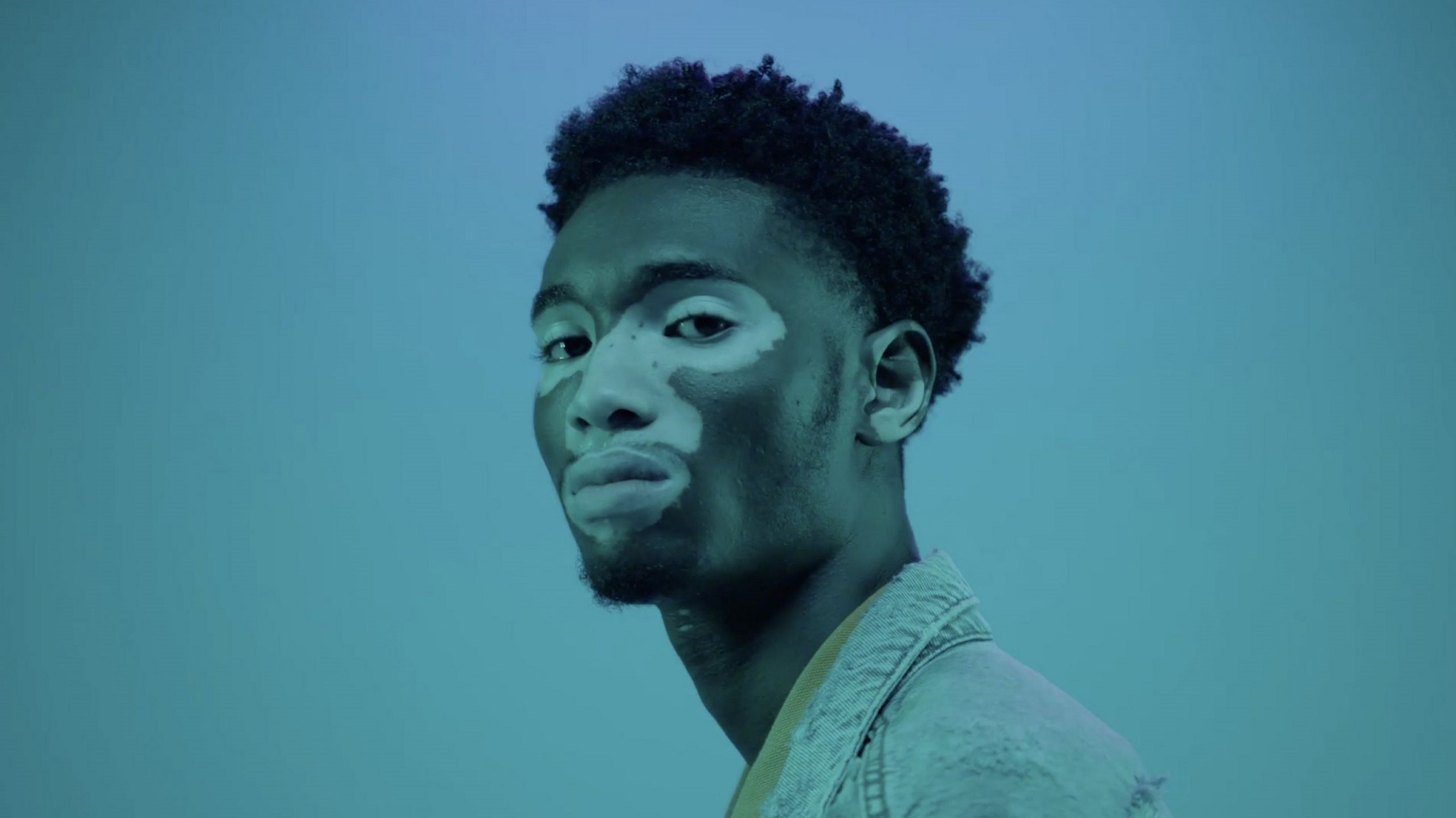 9. Akash Tiwari, Advocate for Vitiligo Awareness
The founder of AARUS foundation, a non-profit organization that is working on building vitiligo awareness on the grass-root level in India, Akash often travels across the country to conduct educational workshops and organizes awareness photoshoots.
Once subjected to discrimination and isolation for his visual difference, today Akash is empowering many young, bright minds with many important initiatives, including therapeutic counseling by Deepika – a fellow vitiligan.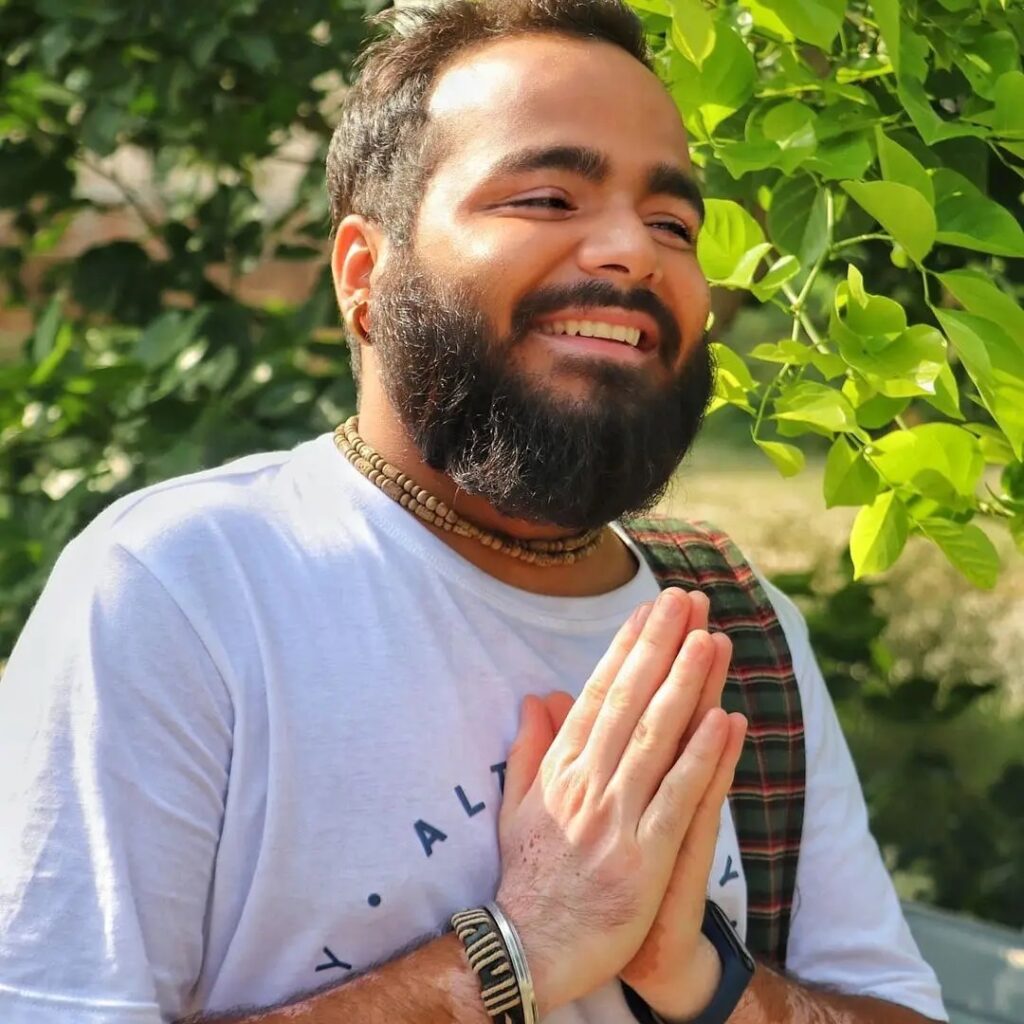 8. Riya Agrawal, Content Creator
Having inspiring role models like Riya around, it is wonderful to see diversity being celebrated, but particularly in the Indian modeling landscape where girls have looked like clones of one another for far too long. The 20 years old content creator has been part of brand campaigns by Varsha and Lenskart this year alone. Before garnering a huge social media following for herself, Riya's interviews with Humans Of Bombay and Elle become the talking point for the community in 2021.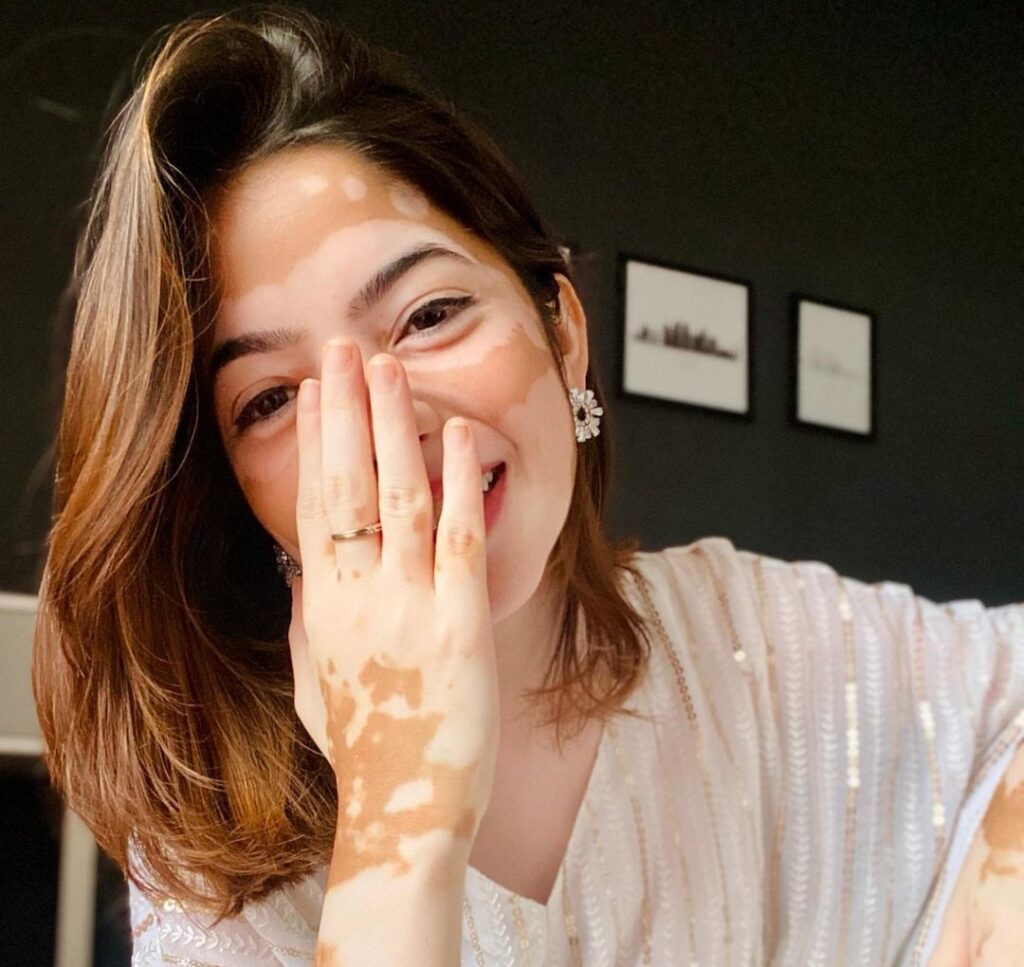 7. Faried Molai, Entrepreneur
The 30-year-old entrepreneur from The Netherlands has created an ecosystem around vitiligo awareness, including a non-profit venture – Vitiligo Awareness Int. (VAI), his social channels and self-confidence-focused motivation talks. Founded by Faried to expand vitiligo awareness worldwide, VAI publishes annual vitiligo awareness merchandise.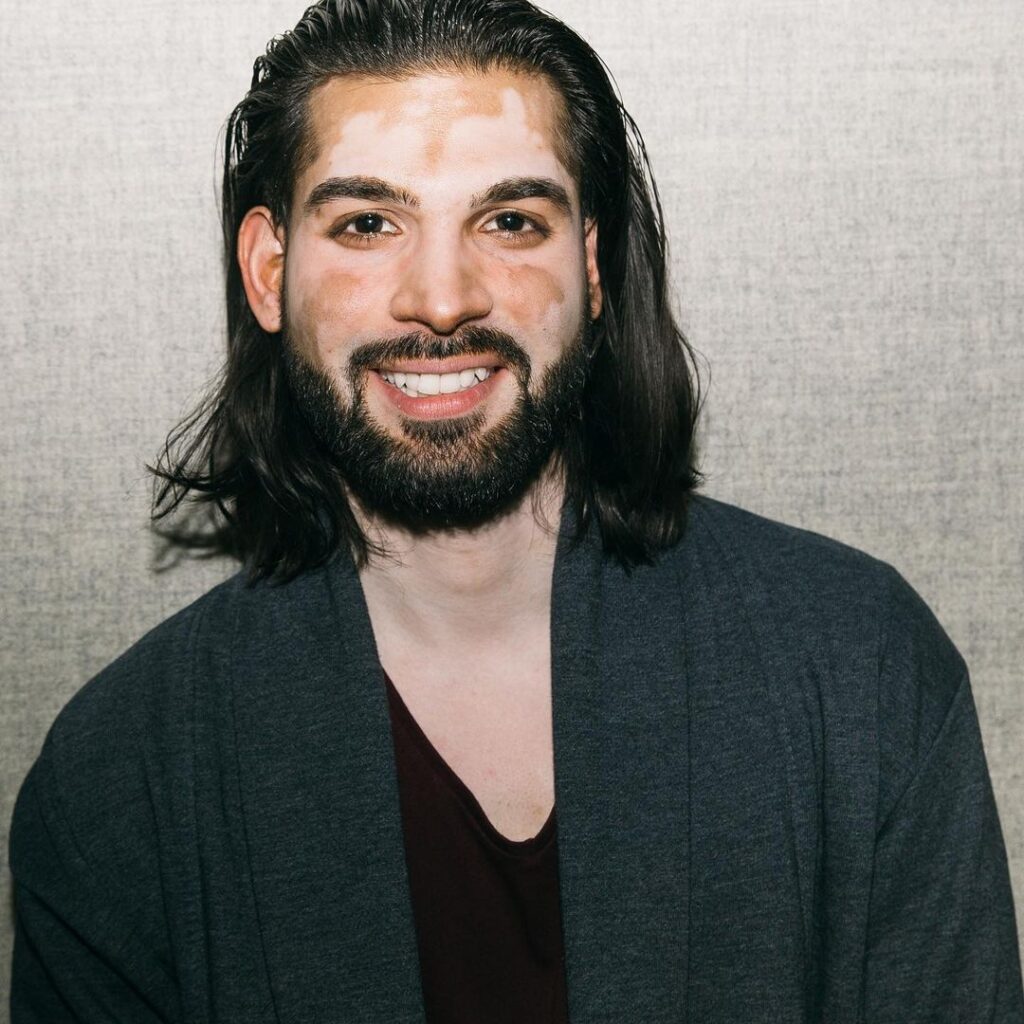 6. Yvette Mari, Body Positivity Advocate
Yvette, with her hypnotizing eyes and a message of self-empowerment, grabbed sixth place in the list. The 32-year-old Instagram Star has a solid following of 540k loyal fans on the photo and video-sharing social networking platform. Photographs from her IG account often go viral, inspiring girls to embrace their true selves.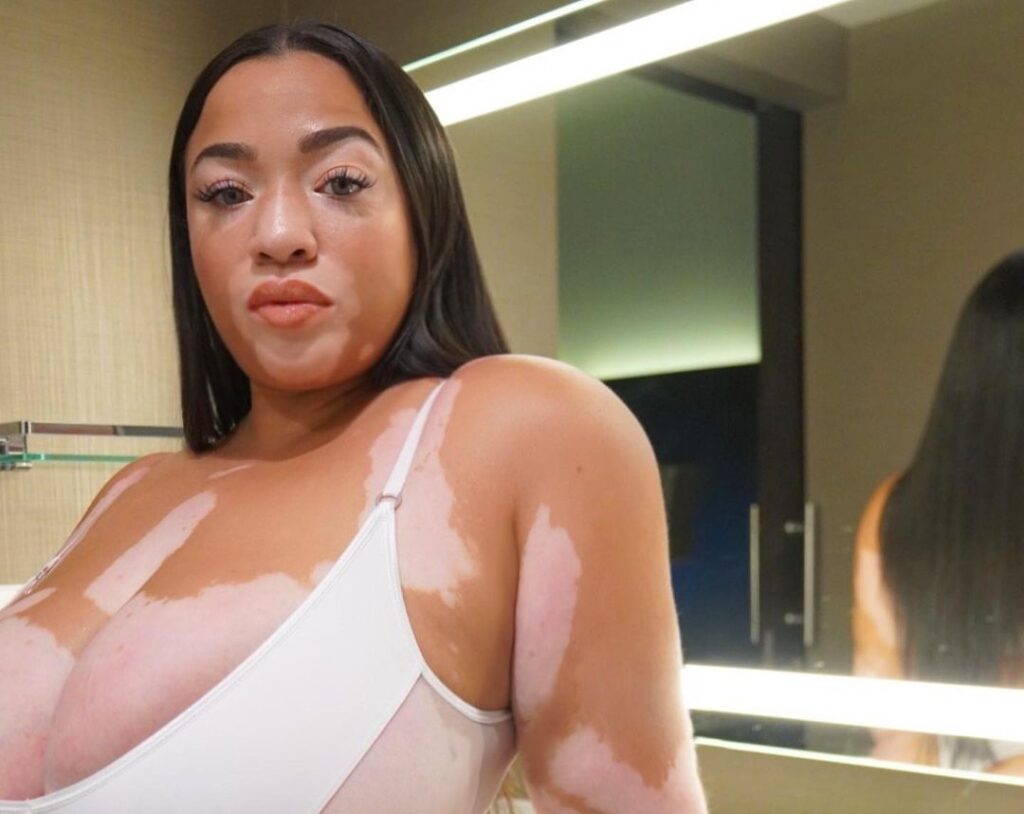 5. Sharon King, Disability Rights Advocate
A service coordinator and disability rights advocate for a non-profit organization, Sharon is also the brain behind Litty Ligo, an outreach and advocacy network hosting events, campaigns, and programs to empower the vitiligo community and normalize visual differences. Under Sharon's leadership, Litty Ligo has so far helped thousands of families and educated schools and medical institutions about various aspects of living with vitiligo.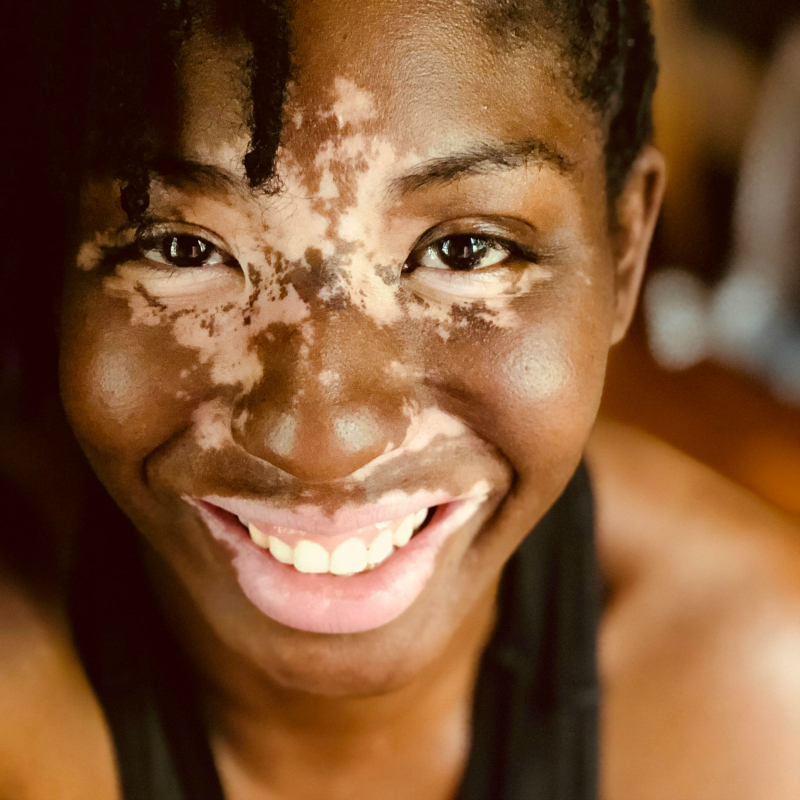 4. Erika Page, Blogger
In June 2016, Erika started the first lifestyle blog for girls with vitiligo – a space that does not shy away from talking about the harsher realities of living with the skin condition. Through compelling stories and self-help tips, "Living Dappled" continues to be a positive, uplifting web space for girls with vitiligo. In the past year, the blogger collaborated with other thought leaders and launched a new membership network, Dappled Darlings, for women with vitiligo.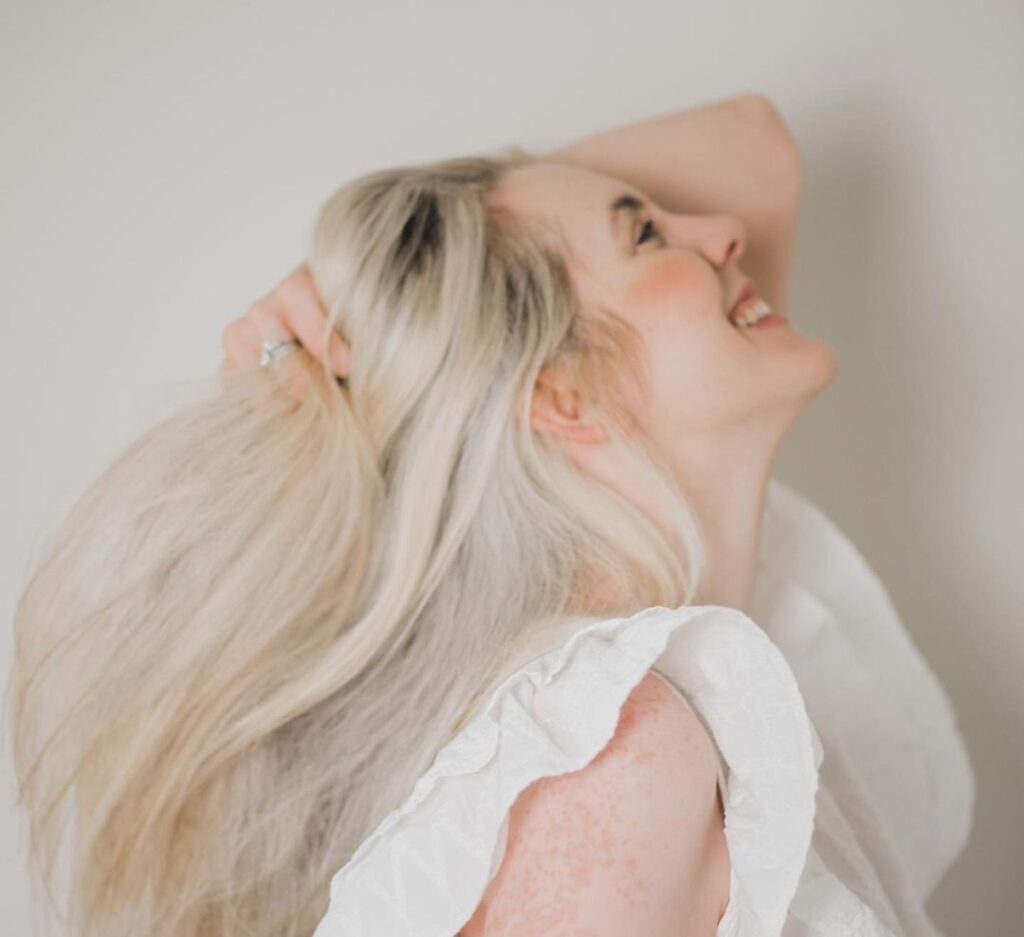 3. Jasmine Albena Colgan, Photographer
Jasmine has been helping people with vitiligo realize their beauty with the "Tough Skin" project. When Jasmine was diagnosed with the skin condition in 2011, she felt alone and wondered if other people looked like her. During her journey to self-acceptance, she turned to social media to express herself and found the Tough Skin that raised awareness of vitiligo through images. The project, since its inception, has driven Jasmine to travel to many cities and states to connect with hundreds of people with vitiligo throughout the world. Jasmine was last seen modeling for digital media ads of Crocs.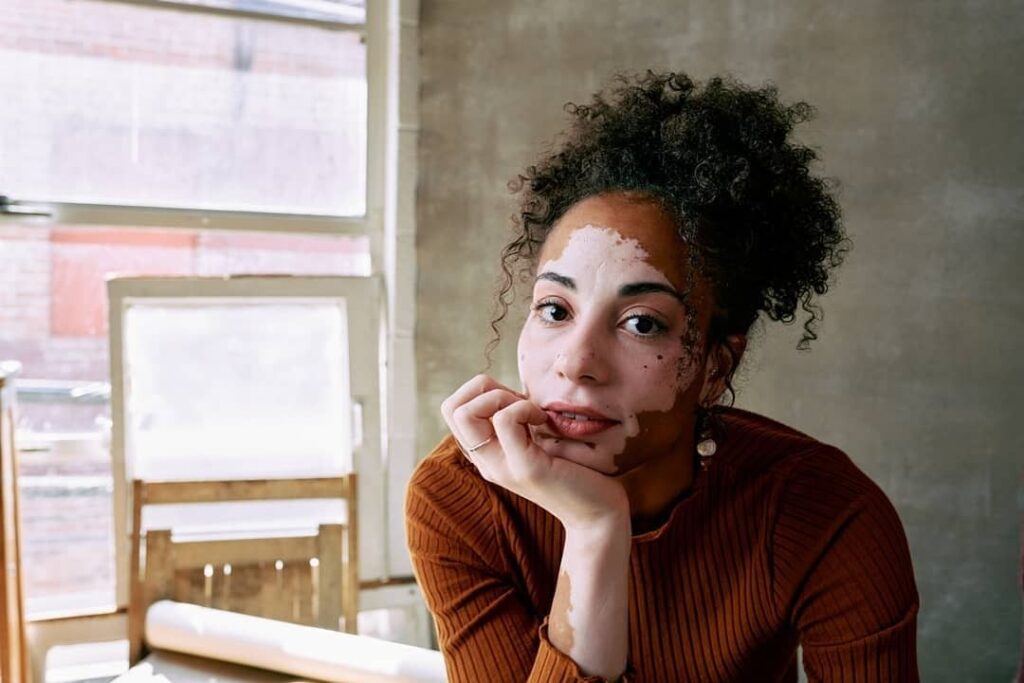 2. Reham Soliman, Social Media Influencer
Reham, who participated in the launch of a much-anticipated skincare brand Peacefull as a product ambassador, became one of the most-talked-about people within the community this year. She recently got candid about her journey to embracing vitiligo in an article posted on TEDx's Dubai chapter, emerging as a role model for women with vitiligo in the middle east.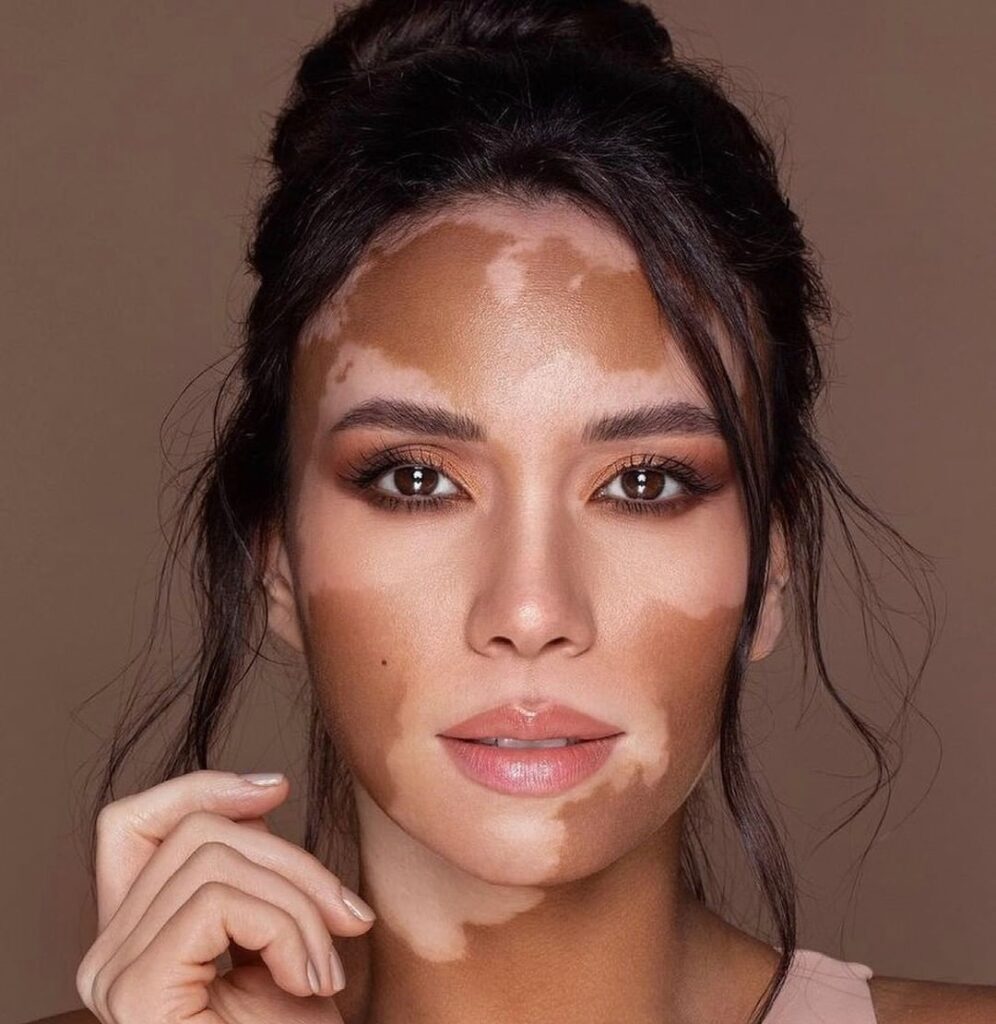 1. Winnie Harlow, Fashion Model
"I'm not a Vitiligo Sufferer. I just happen to have Vitiligo." This was Winnie Harlow's response to The Evening Standard that called her a "vitiligo sufferer" in an issue. With this and many other quotes like these, the 27-year-old has been sending a positive message to today's social media-obsessed world about the importance of inclusivity and humanity.
Turning the spotlight to body positivity and contradicting the stereotypes, Winnie has topped the list for the fourth time in a row. She has been using her social properties to encourage others to embrace their true selves, without even realizing it. From gracing the cover of Vogue Arabia to being the first model with vitiligo to ramp the walk for Victoria's Secret, Winnie is truly a woman of many firsts and an inspiration for anyone living with a visual difference.