In today's social media obsessed world, there are a few women who are challenging society's perceived notions of beauty. As part of the skin positivity movement, they are flaunting their vitiliginous skin publicly and refuse to hide their spots beneath heavy layers of makeup. By speaking their truth, they are inspiring many girls with vitiligo to love the skin they're in. We wanted to pay homage to such 10 vitiligans who are awe-inspiring for fellow vitiligo fighters as well as too attractive to be missed at the same time.
For our second annual roundup of the most attractive vitiligans (Women edition), we contacted more than 1200 vitiligo fighters located around the world. Out of them, 500+ participated in an electronic survey to vote for their favorite candidates. More than 75 influencers were shortlisted as candidates for this survey. Since attractiveness means different things for different people, we asked voters to vote for each candidate based on their confidence level, positive attitude, likability, presentation skills, and creativity. Let's see who made to the list of 10 Most Attractive Vitiligans (2019) – Women.
10. Kelsey Ketting
The 23 years old Redondo Beach native is living her life to the fullest, keeping all vitiligo imposed inhabitations at bay. Having bold and beautiful models like Kelsey around, it is wonderful to see diversity being celebrated everywhere, but particularly in the world of fashion, where women have looked like clones of one another for far too long.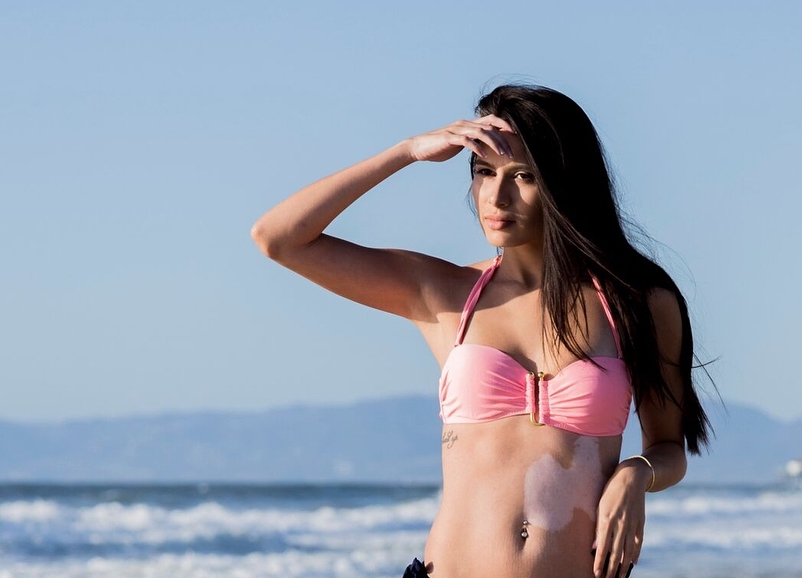 9. Annabell Bianchini Blamey
Annabell, with her hypnotizing eyes, grabs the ninth place in our list. The 26 years old Media Designer from Frankfurt comes from German and Chilean ancestry. She runs a website – ibreatheart.de – that puts her artistic abilities on display. Not many know that this German beauty wishes to establish herself as a full-time art therapist. Annabell was diagnosed with vitiligo at the age of 15.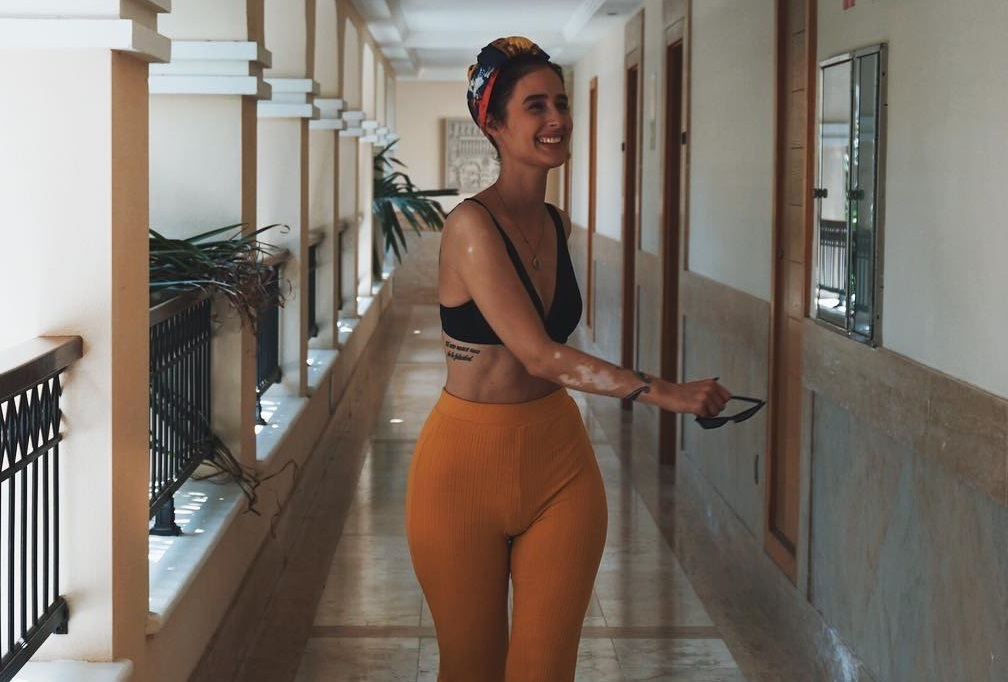 8. Barbarhat Sueyassu
Hard work always pays off, and Barbarhat Sueyassu knows this very well. The Brazilian model has been in the center of attention on social media lately. Strong, careless, yet confident, Barbarhat was recently hired by Natura for a couple of commercials. She is also the face of #SejaSuaMarca – a vitiligo awareness campaign created by Caio Braga.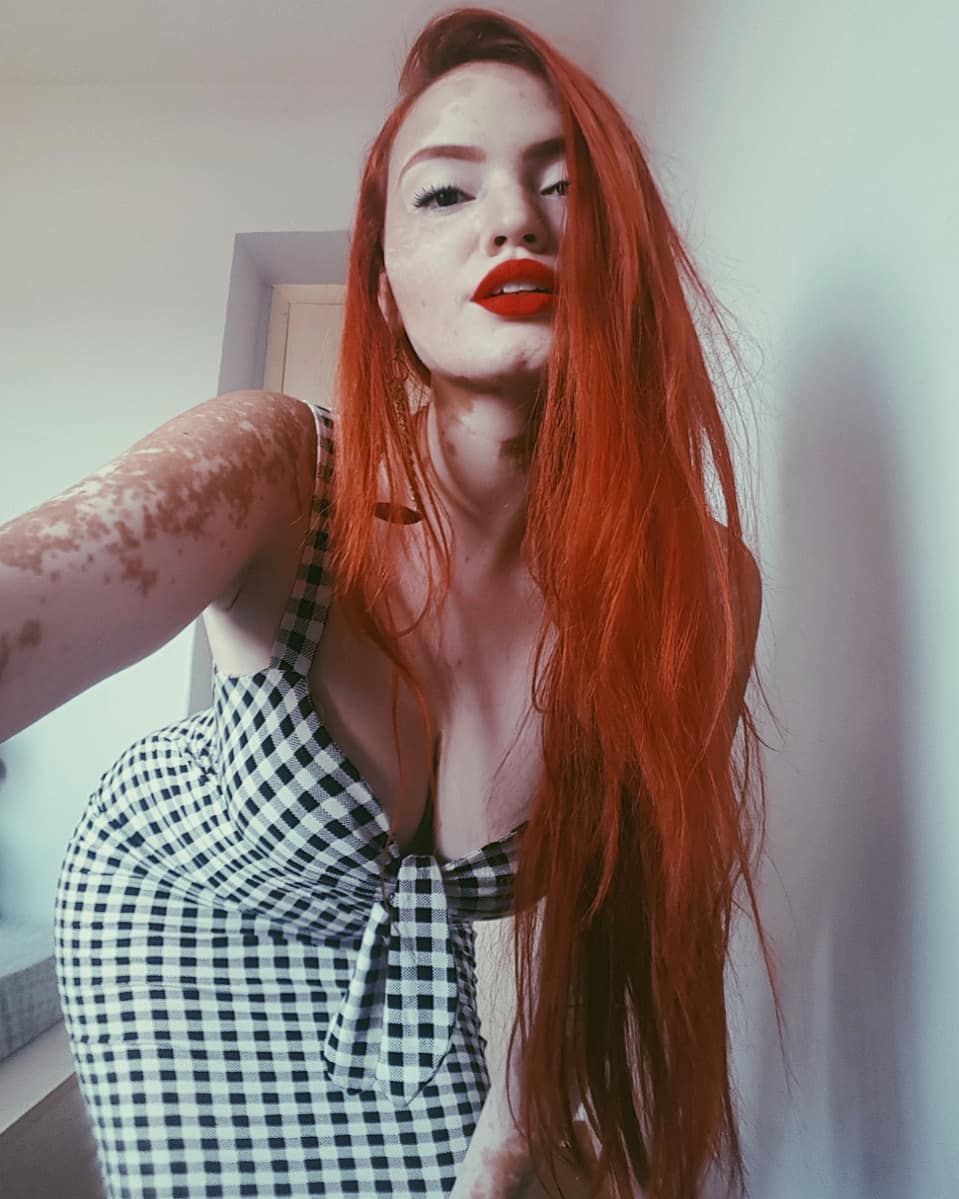 7. Szeles Adrienn
This model and vitiligo activist holds the 7th place amongst the most attractive vitiligans (women) of 2019 for many reasons. The Hungarian beauty is cited by her smile and eyes as her distinctive physical features, which always makes her stand out. Szeles is an active endorser for vitiligo awareness, which helped her build 18K+ fan base on Facebook.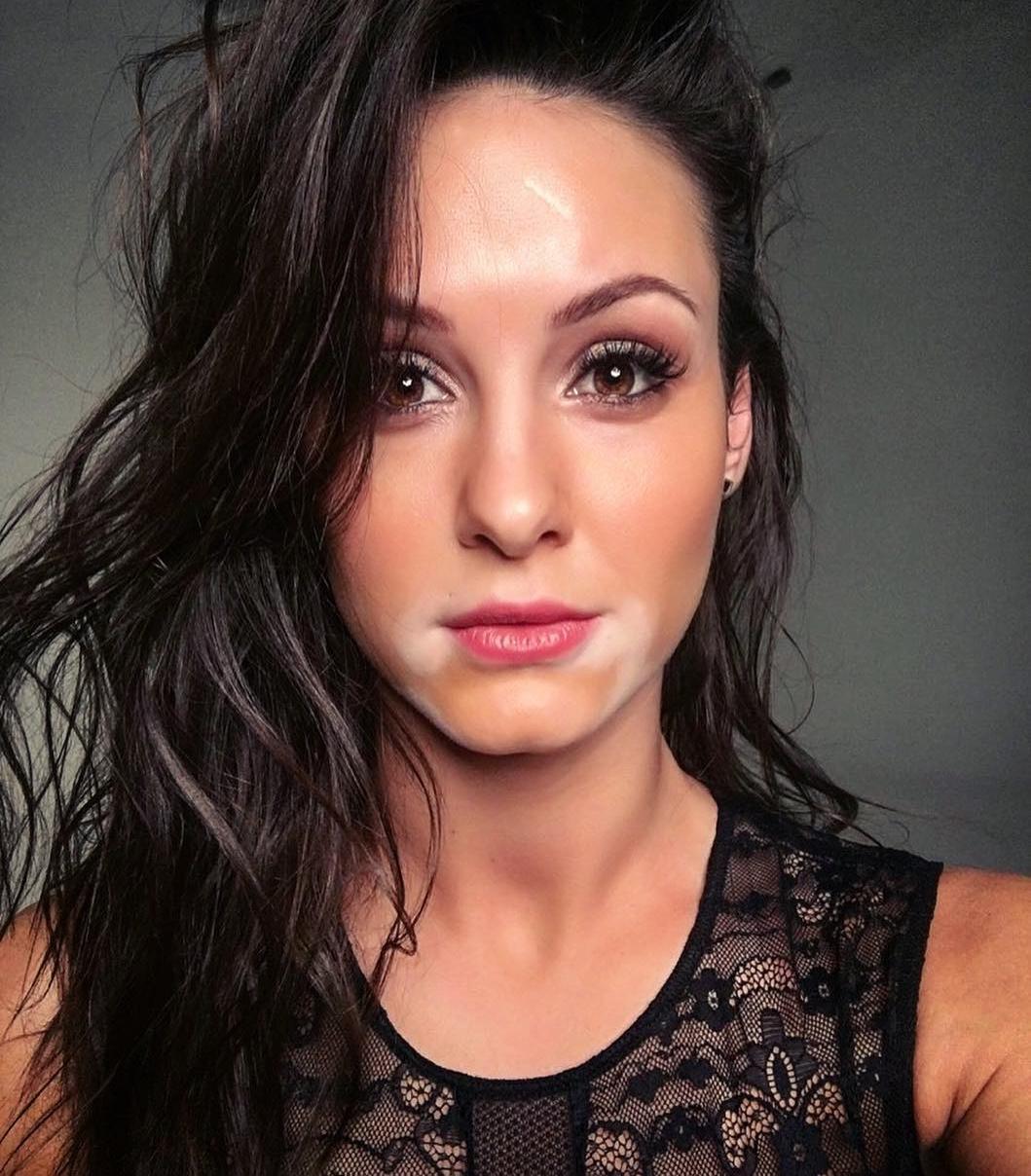 6. Ashley Soto
Ashley was diagnosed with vitiligo at the age of 12. After hiding her spots for years, she finally opened up about her skin condition with an Instagram post. "They say your body is a canvas, I'm just painted differently," she captioned the post, which made her an overnight Instagram sensation. Over the years, Ashley has found a way to spread awareness about vitiligo – by turning her vitiligo into body art.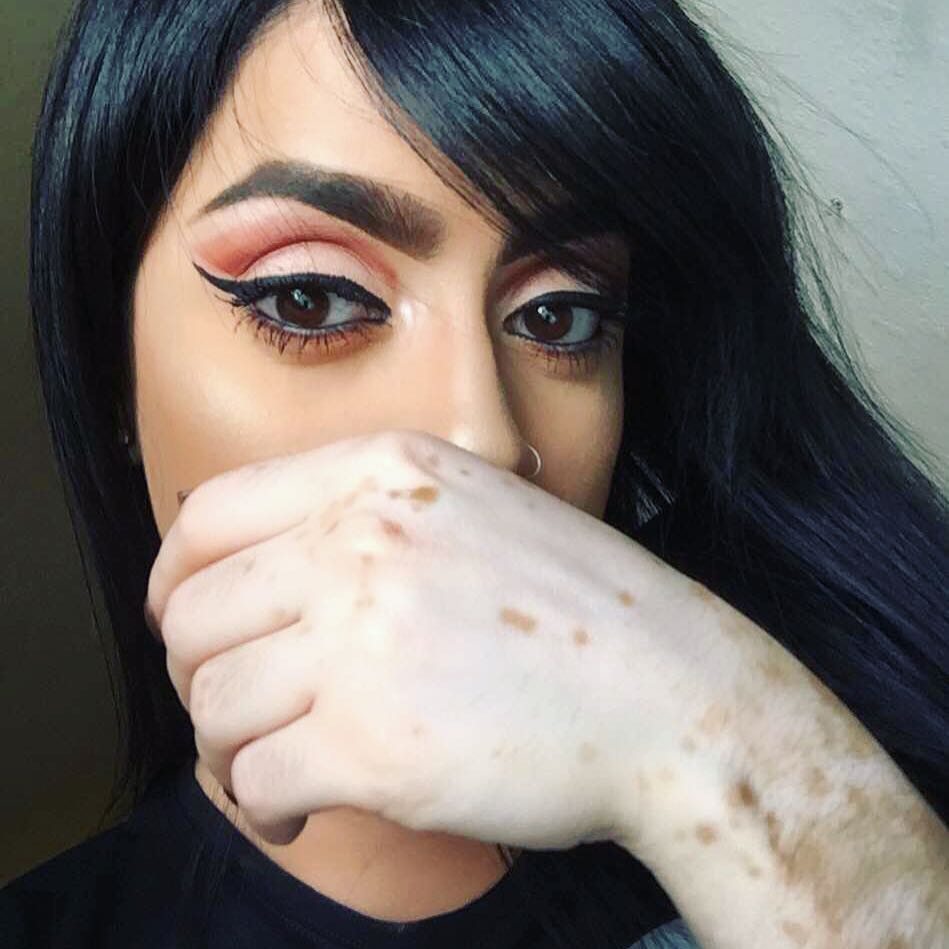 5. Lauren Elyse
Nobody can blame you if Lauren Elyse is the love of your life. The makeup artist from Chicago admits that it took her a long time to find self-love and confidence. When she started out, there were no strong women with vitiligo that she could look up to for inspiration. Today, Lauren's makeup tutorials are being celebrated among everyone on Instagram.
If you're a fan of experimental makeup, make sure Lauren Elyse is on your feed. A true icon in the beauty industry, Lauren has created some of the most unique makeup looks ever.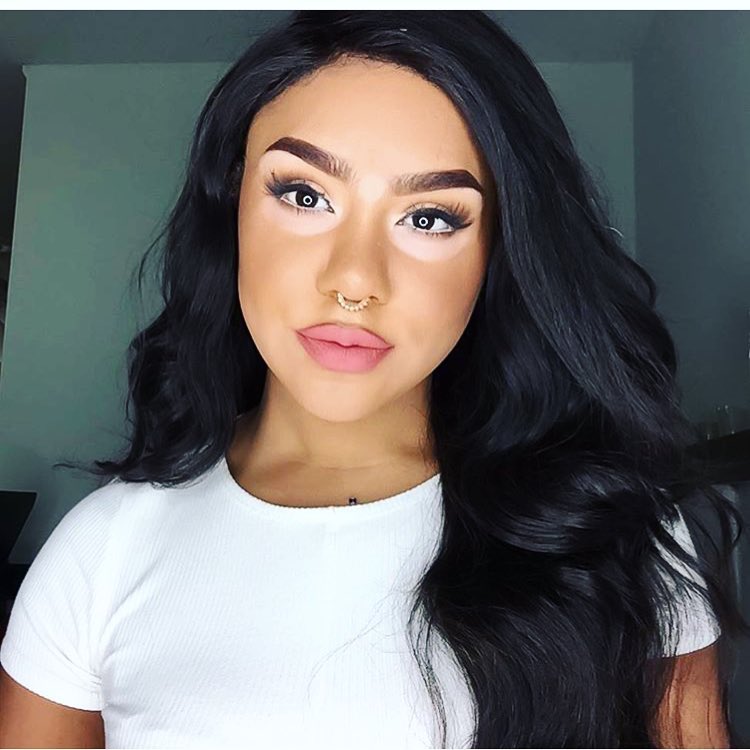 4. Kyra Furlong
Once nicknamed 'Dalmatian', Kyra is probably fed up with being called the most beautiful Canadian model, but we will never get enough of her beauty. After hitting the runway for Toronto Fashion Week, Kyra never looked back and signed one modeling assignment after another. She is also the subject of a short film directed by Waleed Abuzaid.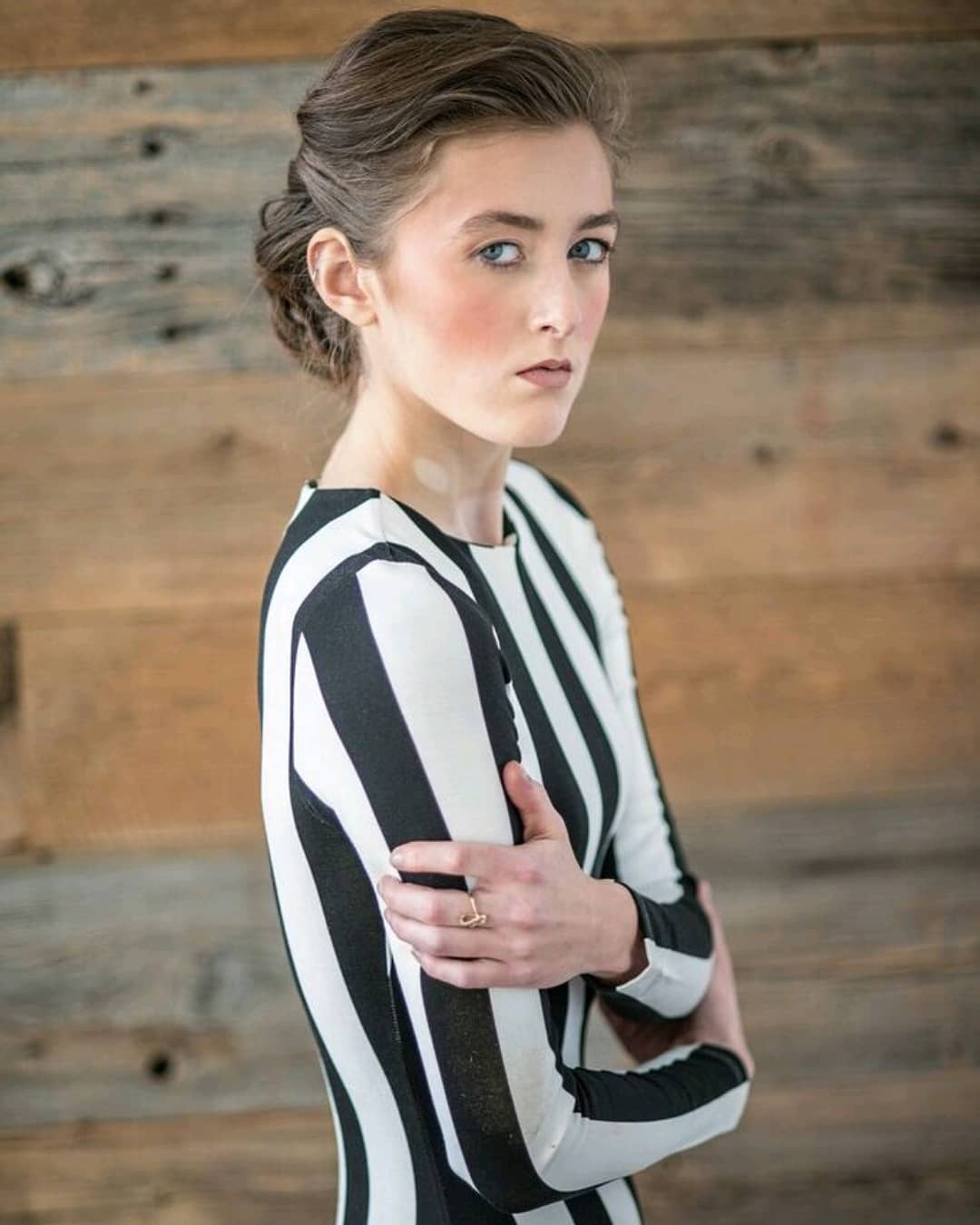 3. Shahad Salman
Shahad lives with a passion for fashion. The 23-year-old model has never let her vitiligo get in the way of her confidence and self-love. In yet another world exclusive, Shahad was recently featured in Vogue Arabia's cover page along with supermodel Winnie Harlow. The rising star personified beauty and grace for the June edition of the magazine, themed "women standing for women." With more modeling assignments pouring in, Mecca-based model intents to inspire other girls with vitiligo from the Arab world.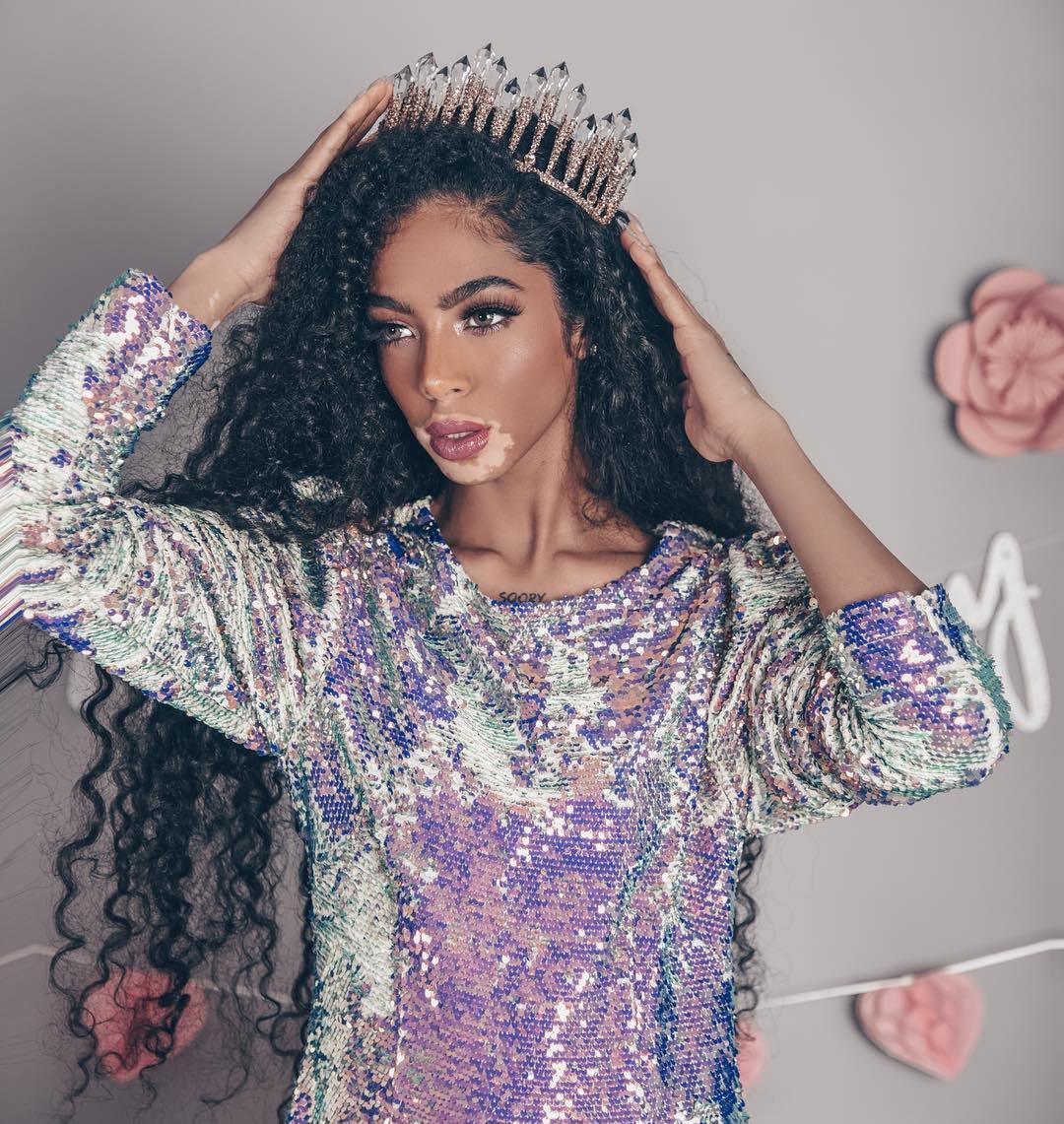 2. Bianca Rosemarie
Another fascinating woman from a European country on the list! If you had watched Gillette Venus' latest commercial, you would know who Bianca Rosemarie is. The 25-year-old biology student from Vienna is part of the brand's My Skin My Way campaign. Bianca had her first encounter with vitiligo at the age of 5.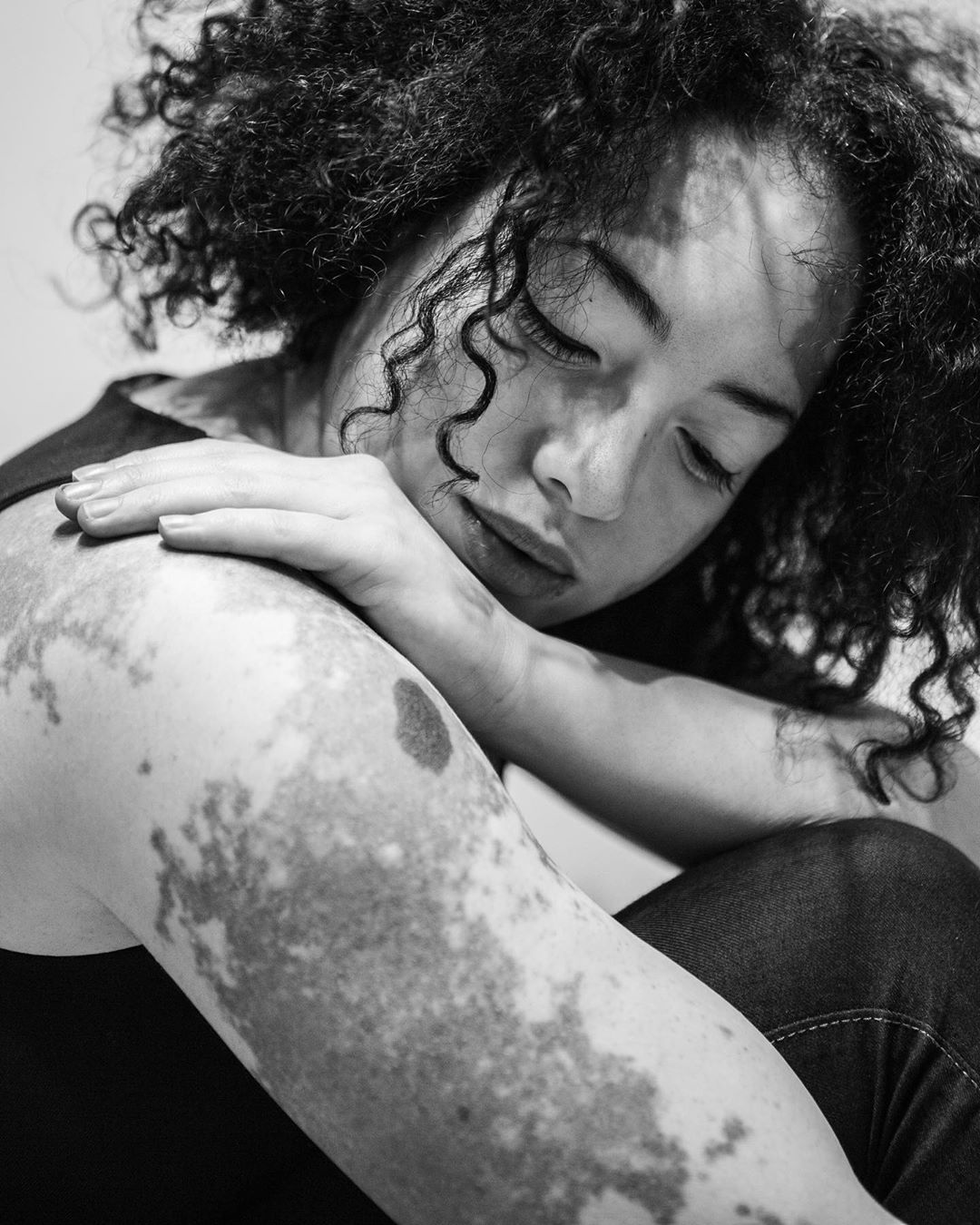 1. Winnie Harlow
All girls with vitiligo secretly wish to meet her one day or even to be in her place. The 24-year-old Canadian has a stunning, enviable body and face with an electrifying personality. Supermodel or not, she clearly got everything you could wish for.
After being declared 'Breakthrough Model of The Year' at Daily Front Row's Fashion Media Awards, former America's Next Top Model contestant became the first model with vitiligo to walk the ramp for coveted Victoria's Secret Fashion Show. No wonder, if she topped the list of 'Most Attractive Vitiligans (2019) – Women' with a huge margin.