2020 couldn't start on a better note than this. Barbie dolls that have been the personification of ideal beauty for too long too got inclusive this January. The makers of Barbie unveiled a slew of new dolls featuring inclusive hairstyles, body types, and vitiligo. Mattel in January 2020 revealed a doll with vitiligo along with a doll with no hair and a gold prosthetic limb. These new dolls that included 8 body types, 35 skin tones, and 94 hairstyles are designed to reflect the world girls see today. Amazing! Isn't it?
In the first month of the year 2020, one community story got viral as well. The story featured a childhood beauty pageant star Crystal Alexis who made her catwalk debut aged just 21 months, after winning a beauty pageant. Now 36, Crystal "felt like a dinosaur" after being diagnosed with vitiligo. She had to rebuild her confidence by throwing herself into modeling. Sick of ignorant strangers asking what was wrong with her skin, Crystal followed in the footsteps of Winnie Harlow at 32 by taking to the catwalk and using social media to "educate and inform" people about the condition.
In a research study conducted at the College of Medical Sciences in Bharatpur, India, a strong link has been found between atopic dermatitis and vitiligo. The meta-analysis of an observational study can help researchers find a cure for both skin disorders in the future. For the uninitiated, Atopic Dermatitis or Eczema is a chronic skin condition that is characterized by itchy and red skin.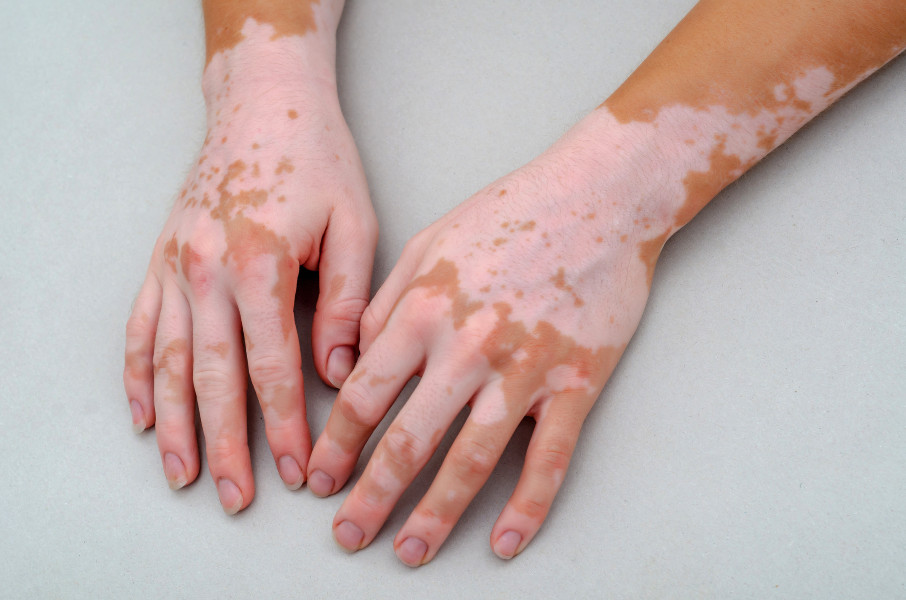 That's not it; we had some good news on the vitiligo treatment research front as well. AVITA Medical Limited, a UK-based regenerative medicine company, announced in January 2020 that the U.S. Food and Drug Administration (FDA) has approved its Investigational Device Exemption (IDE) application to test the RECELL System – a cell-based repigmentation treatment option for stable vitiligo.
AVITA Medical will collaborate with a leading medical center to conduct a pilot study with 10 participants who would have stable vitiligo lesions for at least one year. Areas of the white spots will be treated randomly using RECELL, to confirm response rates and optimal suspension parameters.