In the past few years, skin inclusivity activism in Brazil has experienced a substantial tactical shift. Many vitiligo awareness advocates have gained access to public forums and the world of modeling.
Breaking away from the ideal notion of beauty, they are redefining what it means to be beautiful. As people who care very deeply for skin positivity, these vitiligo awareness advocates are using social media and their offline reach to spread the messages of self-acceptance and self-love.
1. Sam Goncalves
Sam has been part of many advertising campaigns and international fashion shows. Apart from recently being featured in a brand campaign of Kanui, he has been the subject of Elle Brazil's monthly web column 'Let's think about beauty'.
Breaking barriers all the way and being an inspiration for young south Americans with vitiligo, Sam has also become the first model with vitiligo to shoot for GQ Brazil. The supermodel was diagnosed with vitiligo at the age of 12 right after his father died of cancer.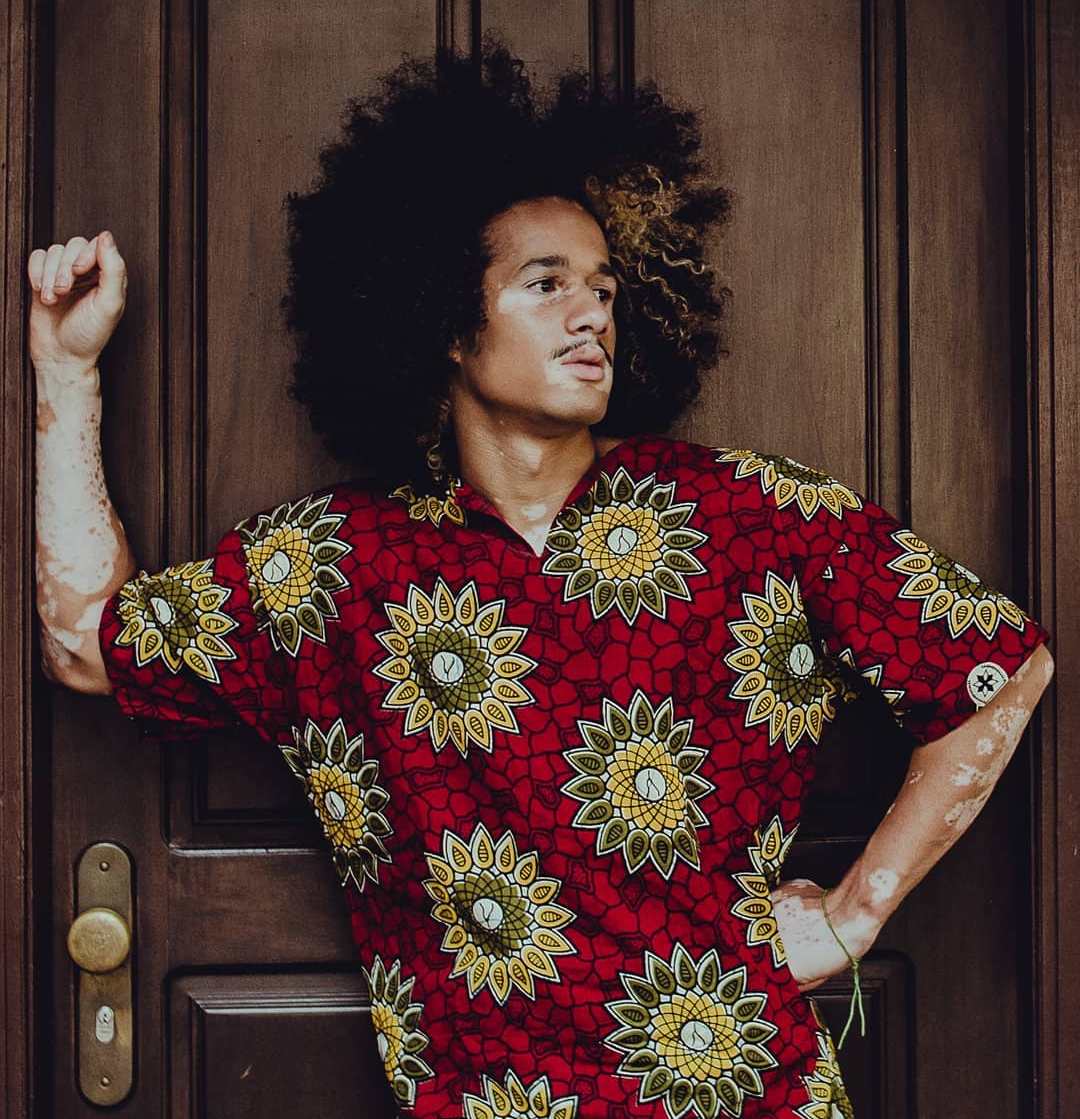 2. Barbarhat Sueyassu
Barbarhat was 4 years old when she was first diagnosed with vitiligo. Over the years she learned to use her dappled skin to her advantage. Barbarhat has over 58,000 followers on Instagram, which helps her send across the powerful message of self-acceptance.
The digital influencer has modeled for many reputed brands, including Natura and Skala Cosméticos. She joined celebrities like Reynaldo Gianecchini, Juliana Caldas and Sabrina Sato for Pele Project that photographs nude people to discuss art, equality, and self-acceptance. Barbarhat is also the face of #SejaSuaMarca, a vitiligo awareness campaign created by Caio Braga and Felipe Corsino.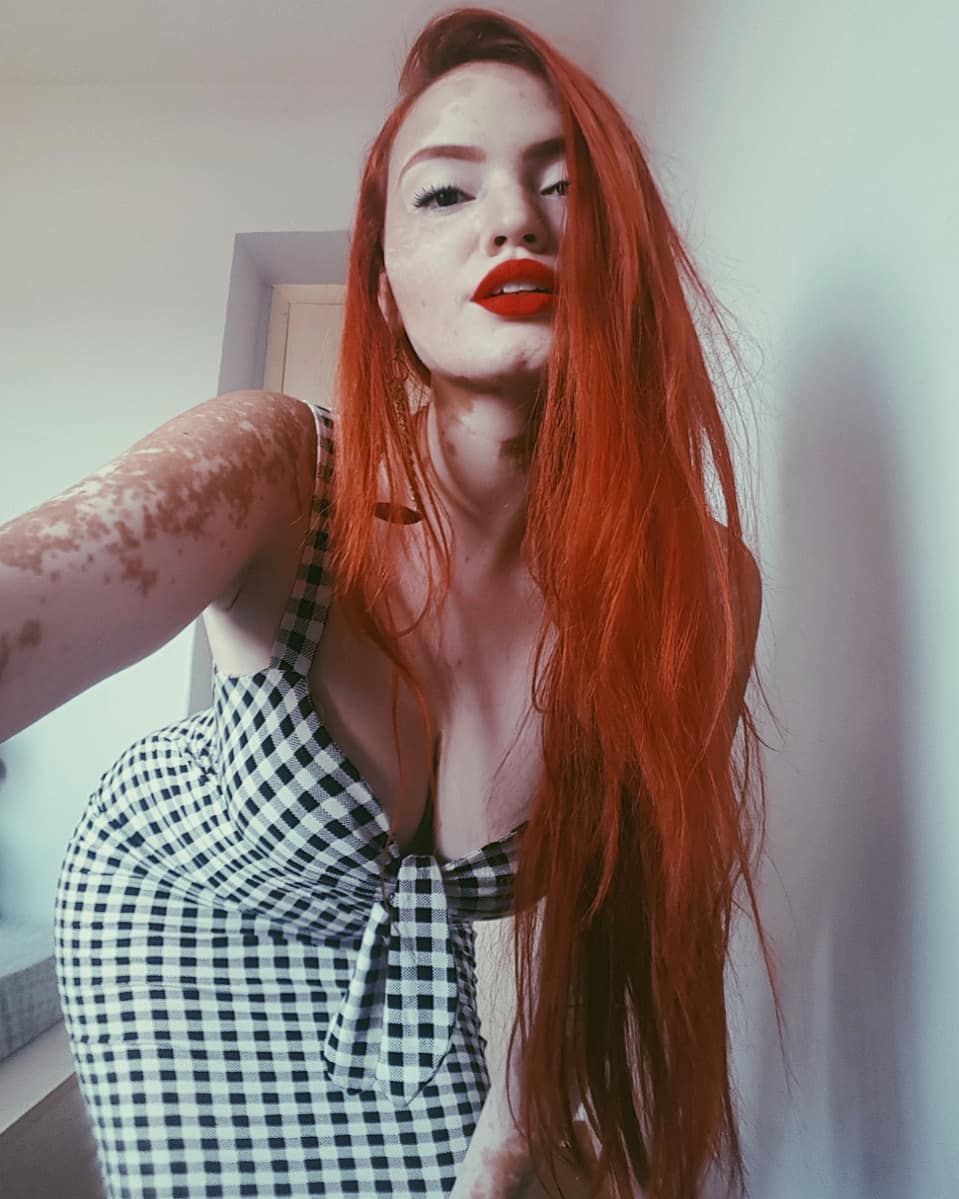 3. Maika Celi
Maika, a Human Resource Professional from São Paulo, runs a vitiligo acceptance project called Meu Lugar ao Sol. She has been interviewed by Miga Swimwear and Brazilian media outlets like Universa on complex subjects of self-acceptance and self-empowerment in vitiligo.
The vitiligo awareness activist has been endorsing a bill authored by Alderman André Bandeira (PSDB) that recognizes June 25th as the Municipal Awareness Day on Vitiligo. Maika was diagnosed with vitiligo at the age of 25.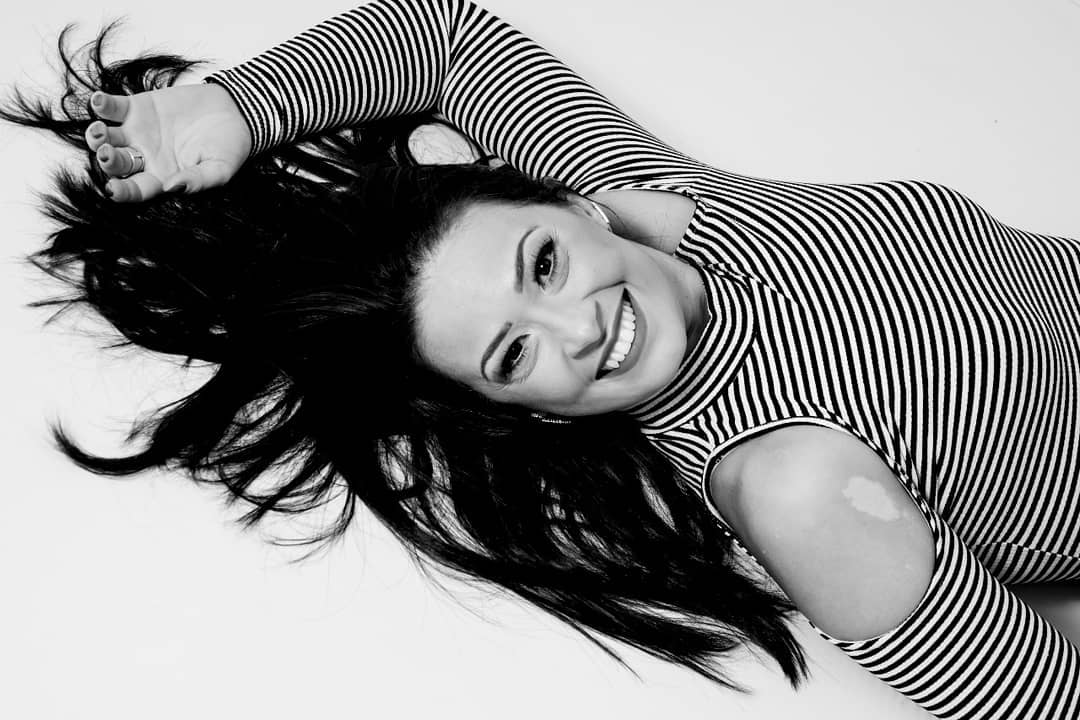 4. Akin Cavalcante
Akin's Instagram is a reflection of the fact that nothing is possible if you pursue your interest with passion. Today many Brazilian men are challenging the society's carved-in notions of beauty by flaunting their vitiliginous skin across mediums. Akin Cavalcante is one of them.
The bearded hunk was recently chosen to represent skin positivity in South America's most celebrated fashion event – SPFW Brazil 2019. Akin, who was recently featured in Universa, is currently contracted with Rock MGT as a model.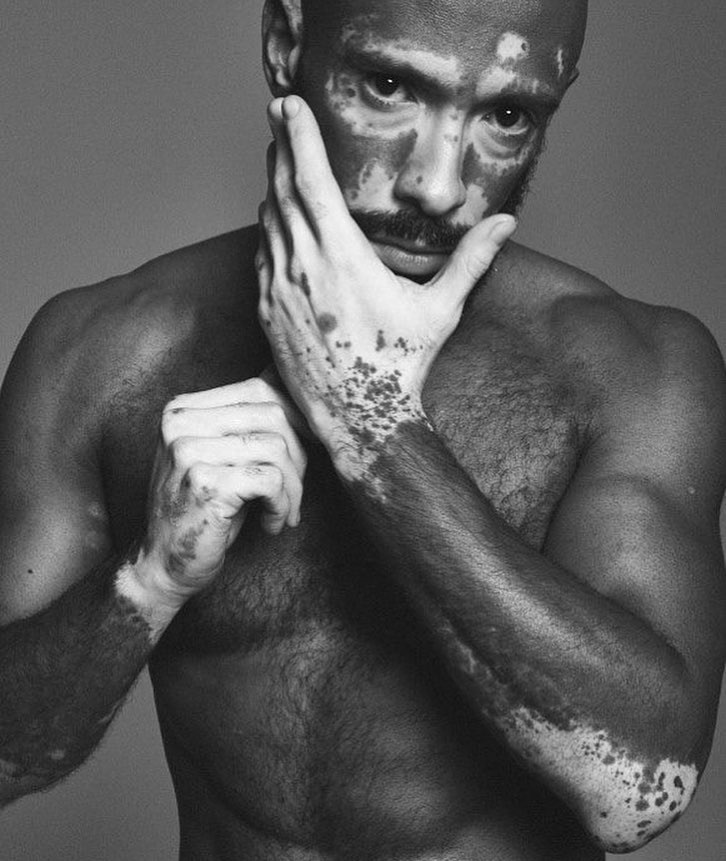 5. João Stanganelli Junior
64-year-old João started crocheting dolls with vitiligo to improve the self-esteem of the little ones who live with this skin disorder and to cheer them up.
From a retired grandpa to skin positivity advocate, João story has been nothing but extraordinary, which has been covered by all major media outlets across the world, including Yahoo, Mirror UK, CTV News, and People. João was diagnosed with vitiligo in his 30s.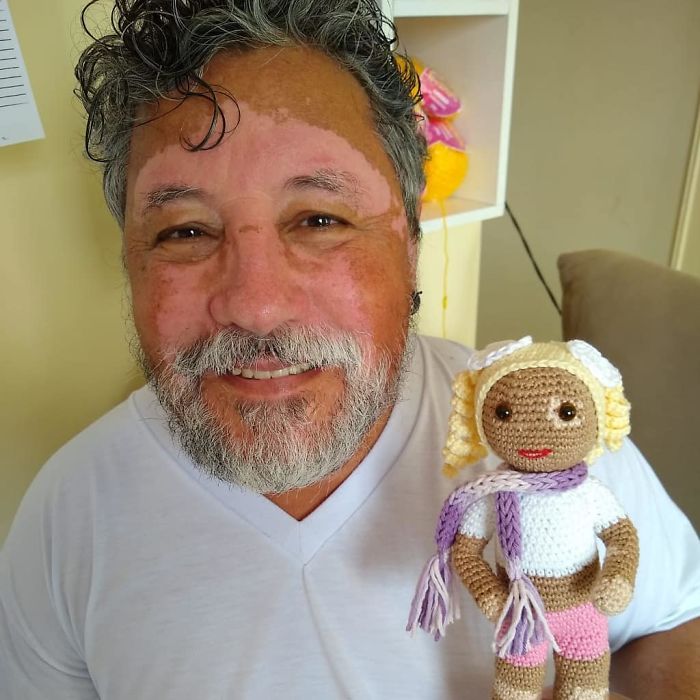 6. Caio Braga
In 2011, Caio noticed his first white patch. In 2017, he and his friend Felipe Corsino created a vitiligo awareness campaign called #SejaSuaMarca, which aims to strengthen the self-esteem in people with vitiligo. The campaign was very well received and covered by the local press. Result? Caio got an opportunity to speak about vitiligo in various cities across Brazil.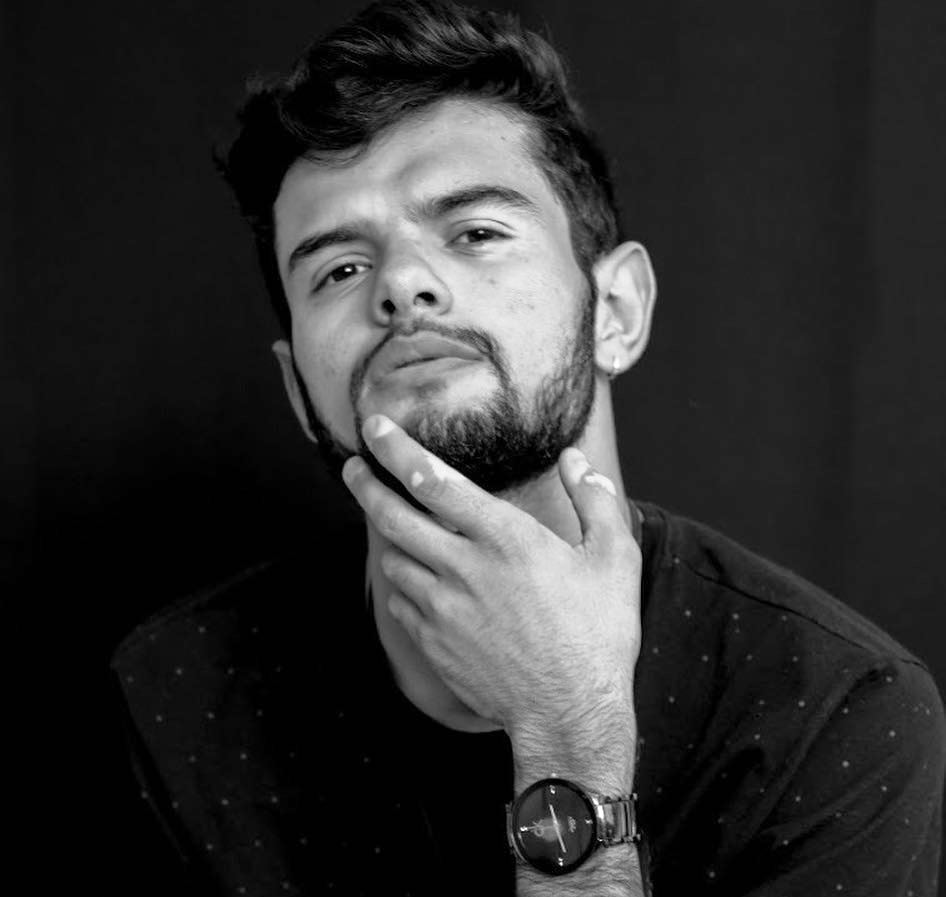 7. Victor Macedo
Victor has been part of many vitiligo awareness campaigns and World Vitiligo Day conferences across Brazil. Engaged with Allure Agency, São Paulo as a model, Victor was most recently invited by TNT Lab to talk about the importance of acceptance. Apart from occasional modeling, the vitiligo awareness advocate is extremely passionate about music.