This February, Ash Soto, known as a woman who creates stunning body artwork based on vitiligo, was in news again. Natalie Morris from MetroUK retold the story of Soto which got viral within the vitiligo community and many support networks. The same time, Barcroft TV's YouTube special – Shake My Beauty featured Ash, telling her incredible story to the world. So far, her story has gathered 215K views on YouTube.
The other community story that remained the talk of the town this February was about Nancy Trevizo. Nancy found her niche for knitting during a class in high school and now crochets doll for a friend with vitiligo. Over the years Nancy spent her time perfecting her craft. It was a picture that inspired her to use her talent for a good cause. She saw a doll on Facebook that João Stanganelli Junior had made his grand kid to educate her on vitiligo. Nancy, whose friend has vitiligo, wanted to know if she could make her a doll. From there, Nancy started custom creations that could give comfort to others.
The other newsmaker of February 2020 was Winnie Harlow. In the past few years, the supermodel made to a Vogue cover, walked on the ramp for Victoria Secret fashion show and even collaborated with Kim Kardashian for a beauty line. In an interview with Fashion Week Daily, Winnie opened up about vitiligo. She responded to a question, saying "It's my skin, so it's the first thing you see. But, I'm not my skin. I happen to have vitiligo and I'm proud of it, but I'm also not a spokesperson for it. It's not about me being private about my skin condition. I love talking about it. But it's not the only thing about me."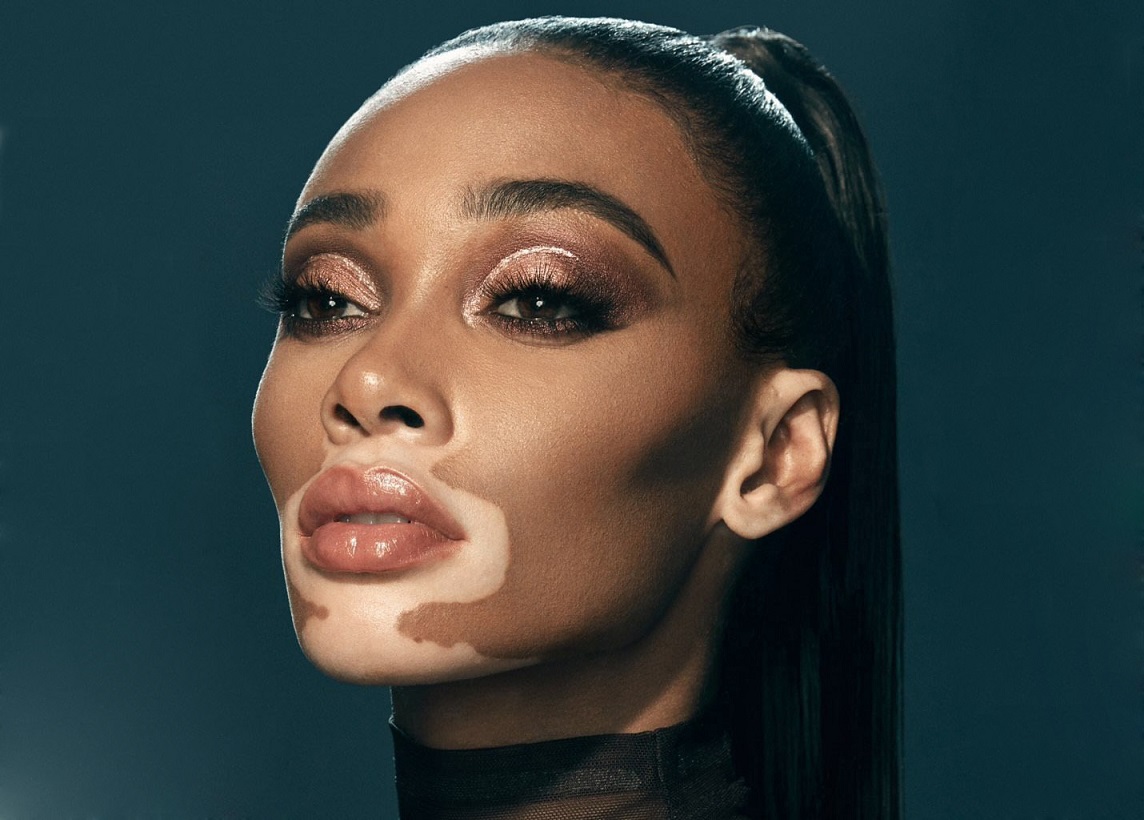 The other lesser-known face of vitiligo awareness also got his fair share of the spotlight this month. Chad Esau who is an ambassador for anti-bullying organization BraveHeart has been using the platform to reach out to people who've also experienced bullying. Bashing yet another traditional beauty norm, 21-year-old Chad Esau from Cape Town is now in the running for the 2020 Mr. South Africa title.
Now, let's shift gears to the progress we made in the field of vitiligo research in February 2020. As per a cohort study conducted by Li Zhang at Fudan University in Shanghai, the presence of clinical markers (an observable sign indicative of disorder) in cases with vitiligo may have an association with worsening prognoses and speedy disease progression. Li and his team analyzed a large cohort of patients with vitiligo from China to find a significantly higher frequency of active disease among those with at least one of the three clinical markers compared with people without a clinical marker.